Leyland Trade
Leyland Trade offer a core range of quality, affordable, trade paints that you can rely on for a job well done. Leyland are a strong, established and reliable British brand with longstanding heritage. As Leyland have been around since 1922, there's not much they don't know about paint which is why they've grown to become one of the biggest trade paint brands in the UK today. Leyland are chosen day in, day out, by tradesmen and decorators. View the Leyland product range by clicking on the button below.
Tested by the Trade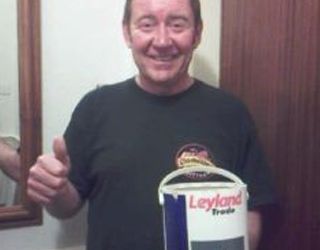 Don't take our word for it, we've had experienced decorators get in touch to let us know what they think of Leyland's paint:
John Dobson - Painter & Decorator, York
"Leyland emulsions are the best available. Superb covering and quality and simply the best –so get on with it!"
John has been using Leyland for 20 years and mainly does private domestic work. He says he uses Leyland because it's competitively priced and great quality.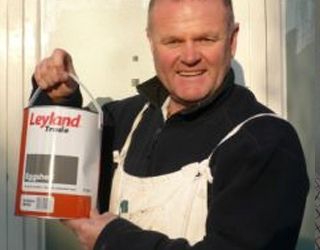 Desmond Cass (D Cass & Son) - Domestic Painters, London
"30 years of use, 30 years of trouble free decorating"
D Cass & Son are domestic decorators that have been established for 58 years, employing 4 decorators and have been using Leyland for 30 years. Desmond's business is based around North London with the majority of his work being domestic. Desmond is also the President of the Painting and Decorating Federation for the South East.
---
Interior Projects
Leyland has ensured that the show will go on at one of the country's most prestigious theatres, the Theatre Royal. The team worked for 28 weeks to restore the main auditorium, two main staircases and all foyers and had their decorating skills tested to the extreme. They painstakingly cleaned and re-painted all plaster areas in the main auditorium as well as re-painting highlighted mouldings and carrying out extensive gold leaf work, which was overseen by a retired gold leaf expert who ensured the correct techniques were being used.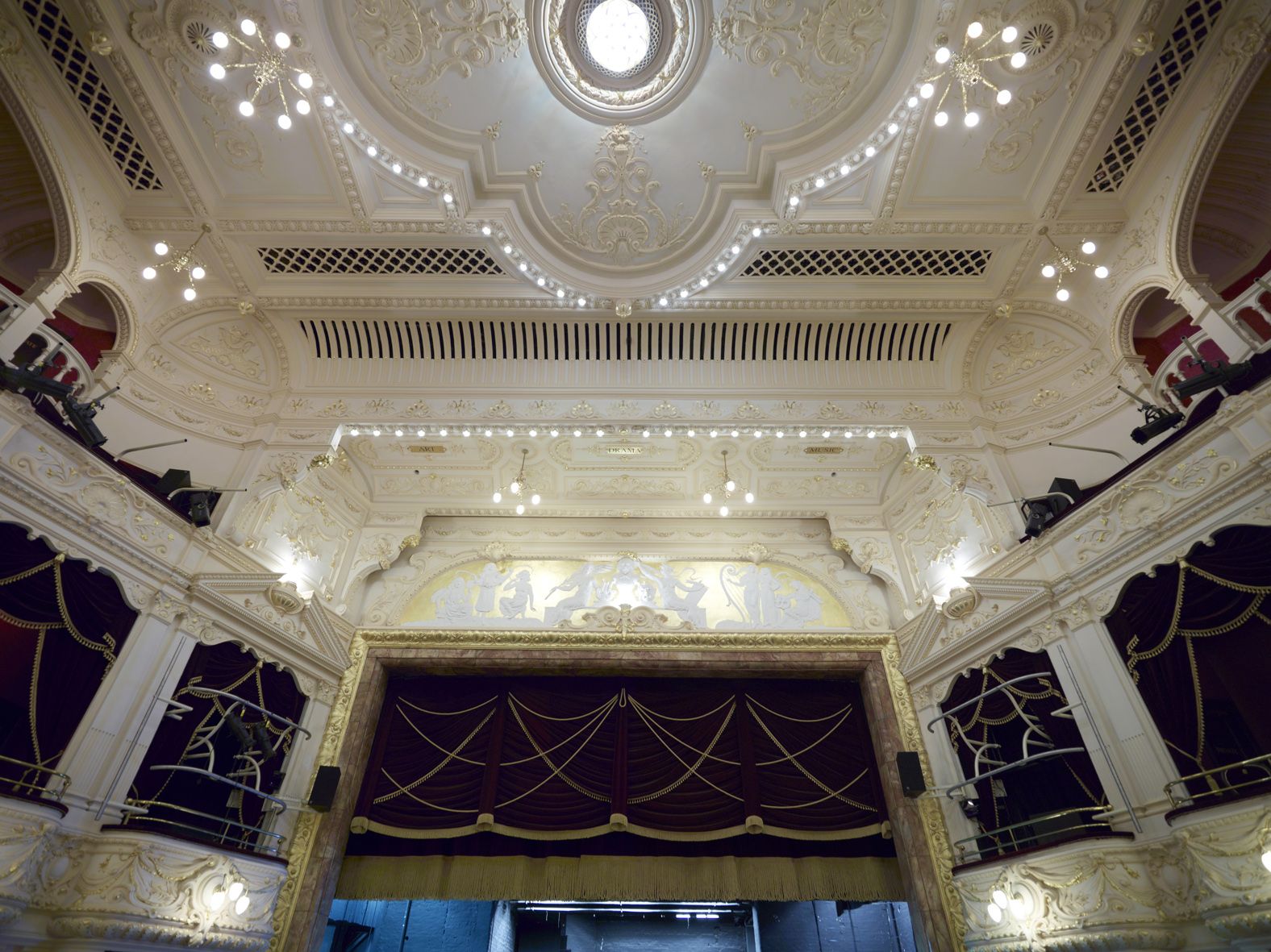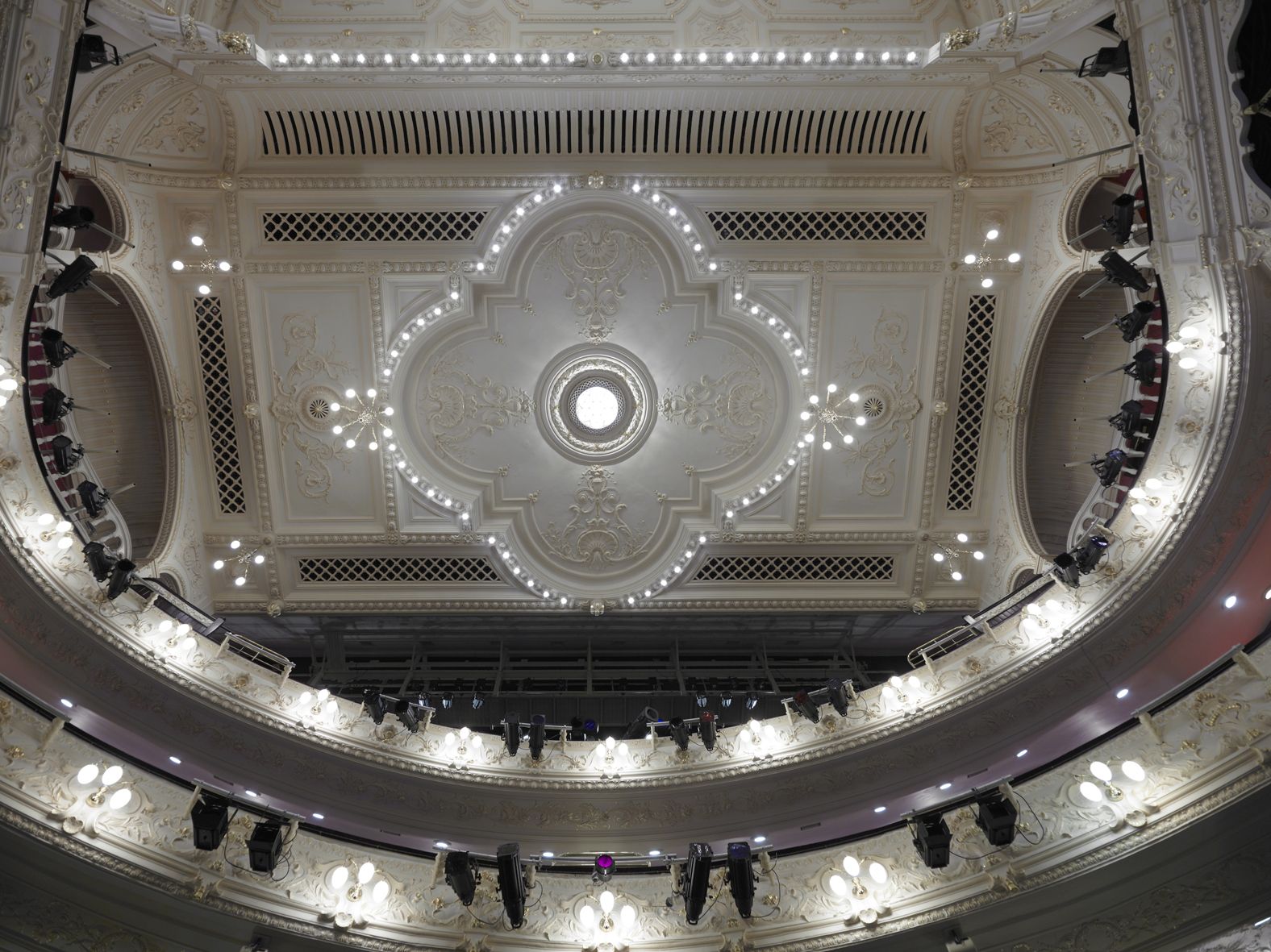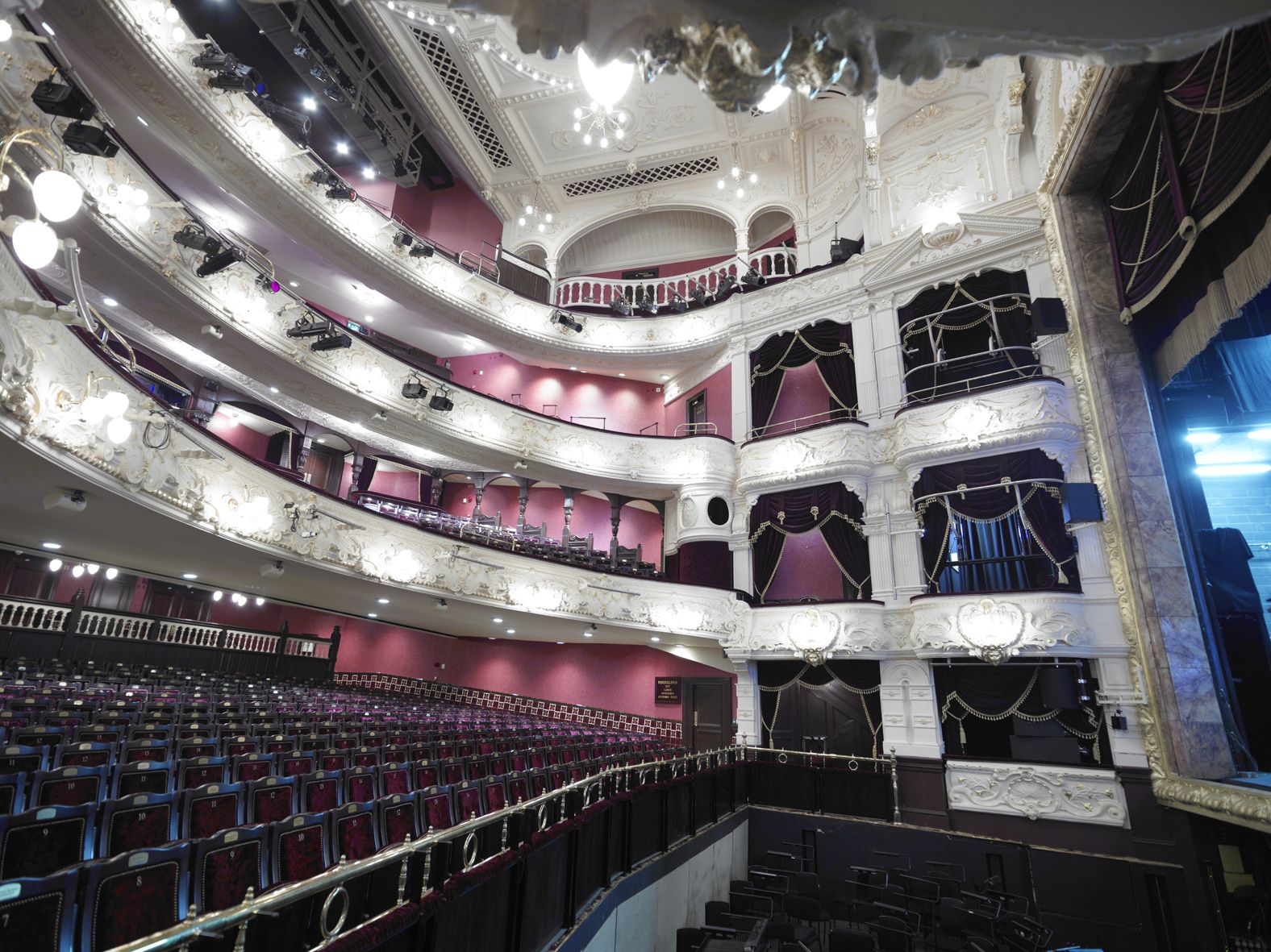 Exterior Projects
Here you can see the before and after images following the usage of Leyland Trade paints on Galley Head Lighthouse. The building was neglected and had been built 140 years prior to the revamp, which has brought the building back to life. These case study images show why painters & decorators continue to use Leyland Paints.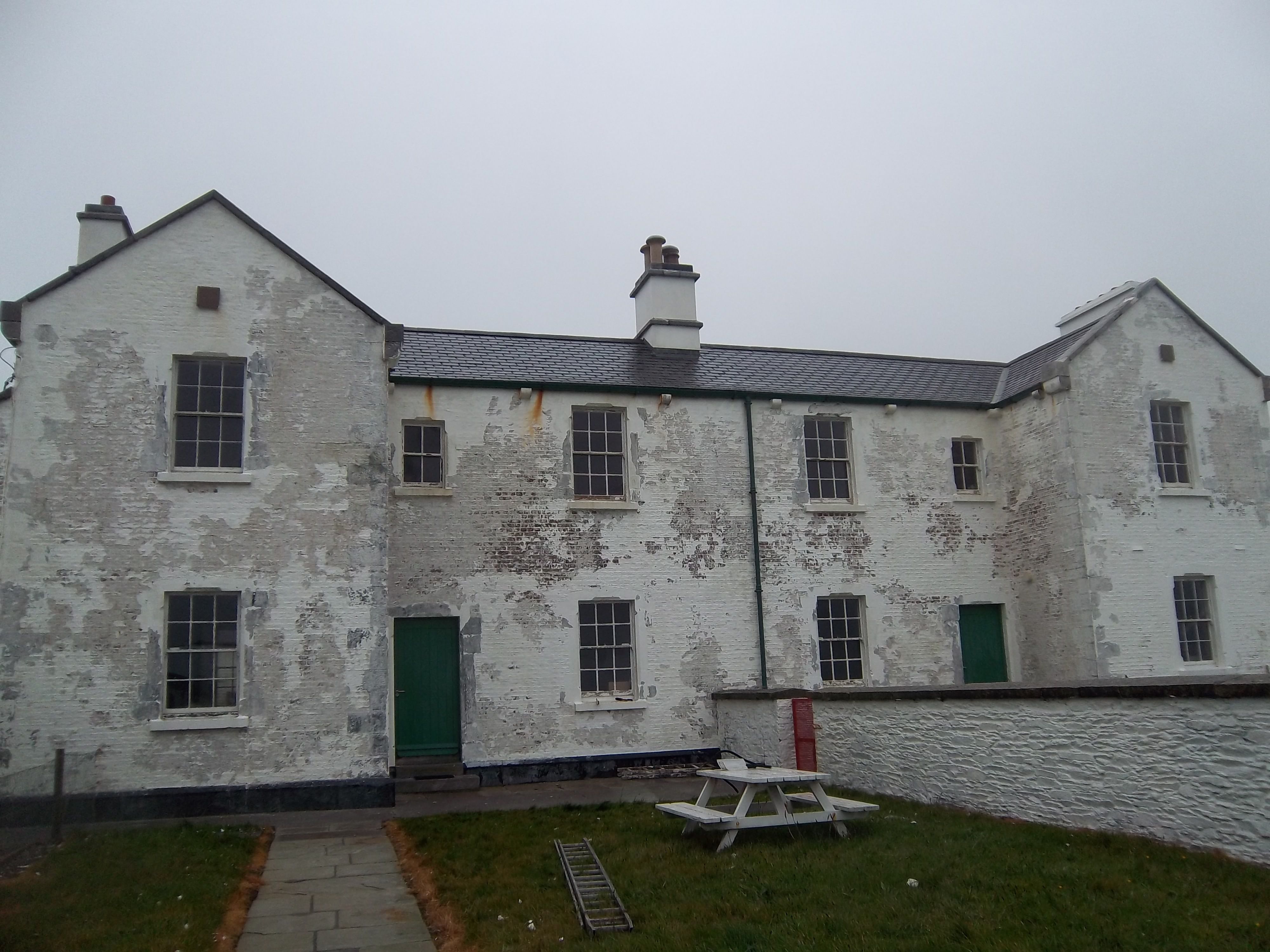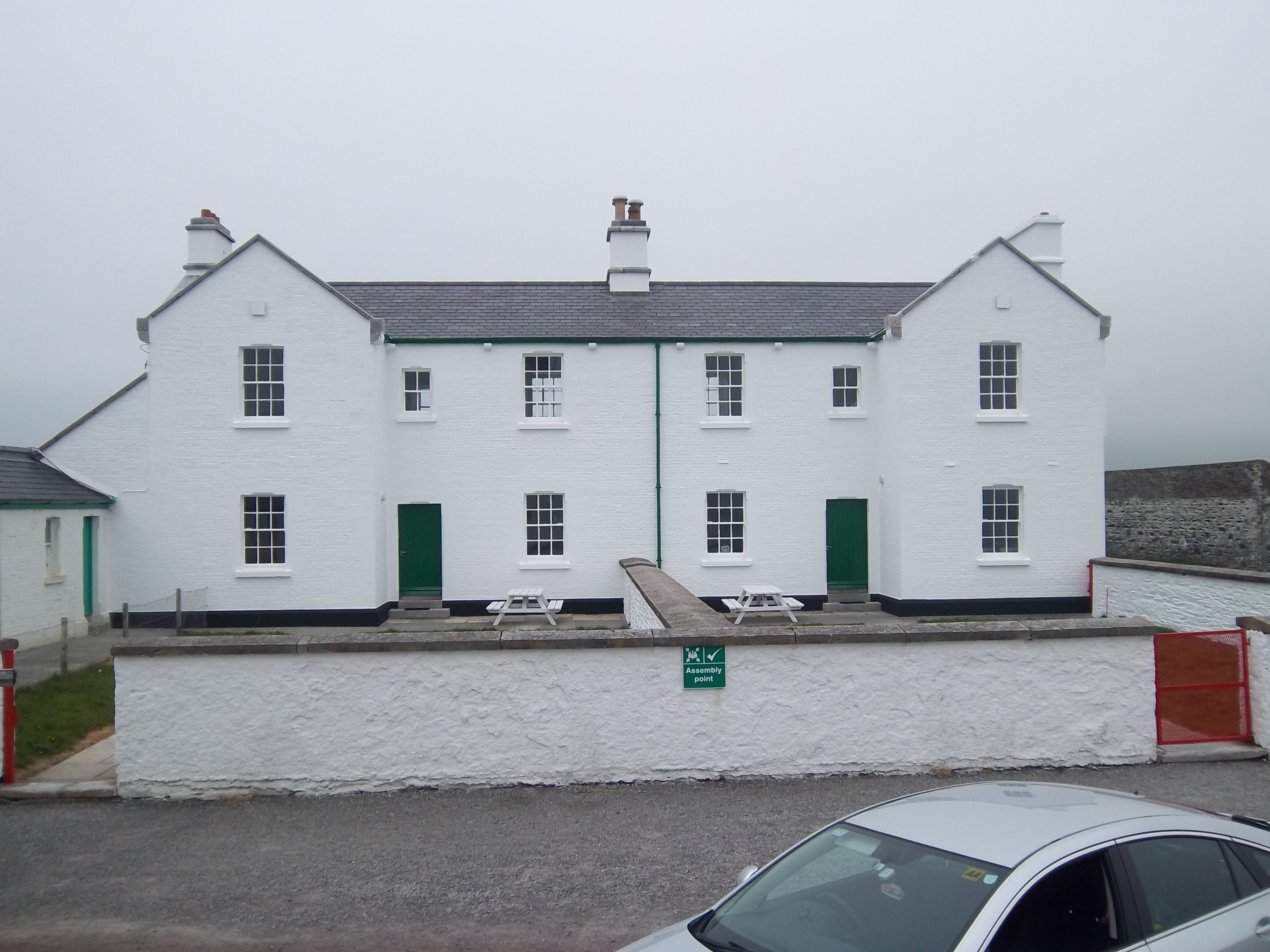 ---
Fast Drying Range
Leyland Trade's fast drying range, which is now available on the shop floor, includes gloss, undercoat and satin products and has become a firm favourite with tradespeople across the length and breadth of the country. Some of the benefits of the fast drying range are below:
The fast drying range can be used on interior & exterior wood & metal
It's fast drying with excellent flow & adhesion for quick and easy application
Leaves a professional finish that stays whiter for longer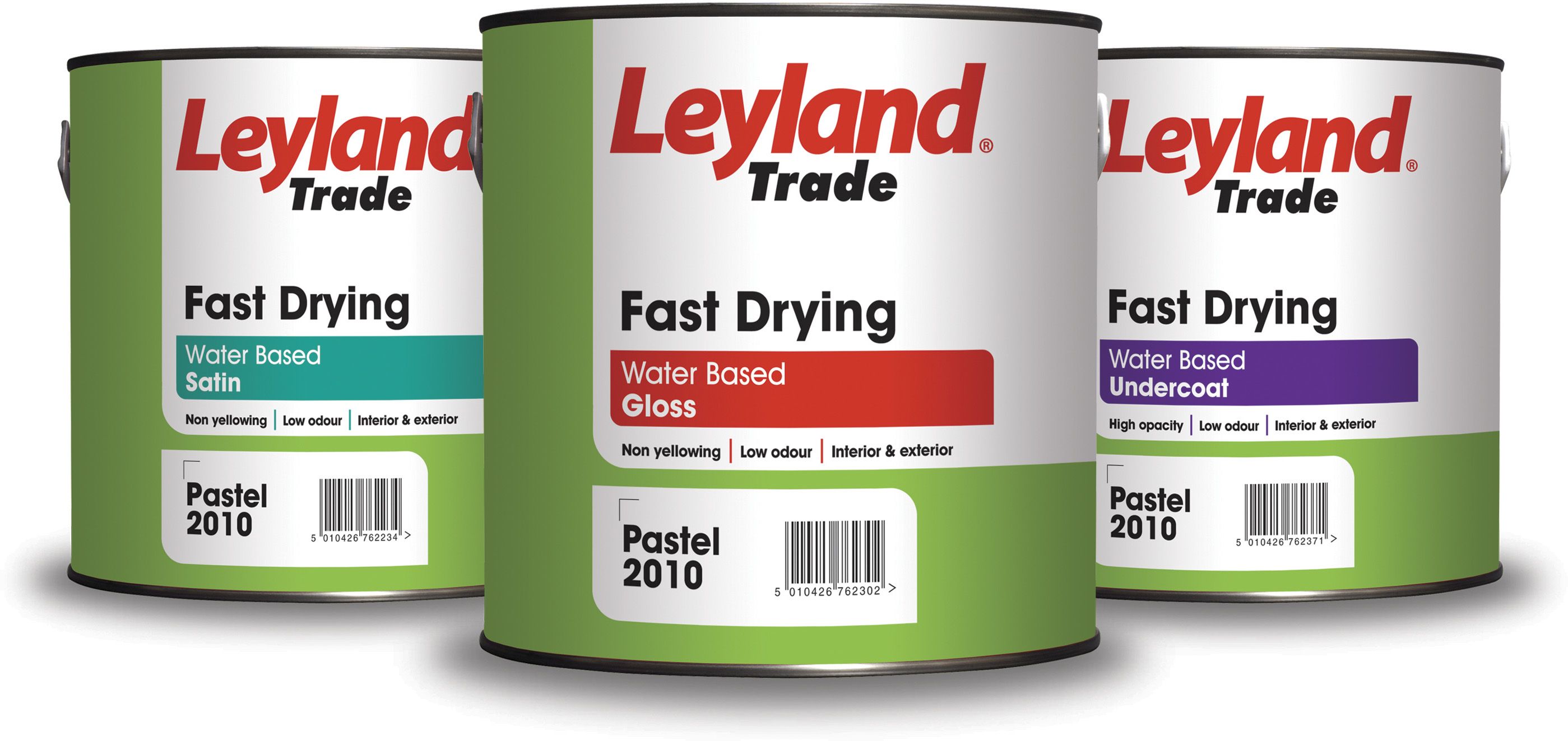 20% EXTRA FREE!
Brand new 3L (20% extra free) High Gloss and Undercoat packs are now available in Leyland Trade. High Gloss is a top quality, high gloss finish with excellent flow and levelling properties for easy application. Whilst Undercoat is the ideal basecoat for gloss and provides a smooth surface on both wood and metalwork.