Our Bathrooms
We've got 10 bathroom styles available to take away today, and a further 25 to order for delivery within 5 days. So whatever style your customer wants, we can have it with you in super quick time.
Cooke & Lewis
The Cooke & Lewis range offers some of the most stylish bathroom furniture around. With a wide range of styles and shapes for your customer to choose from, whether the classic curves of traditional suites or bold lines of modern contemporary design, whatever your customer's budget or taste, you can find something right for them in the Cooke & Lewis range of bathrooms.
If you're working on a cloakroom and space is limited, the Cooke & Lewis range of cloakroom bathrooms offer compact design and style. From recessed or wall mounted basins to slim line toilets and bidets, you are sure to find something that works for the space you have.
TradePoint stock one of the most extensive ranges available in the UK, from basins, toilets, bidets and baths. At TradePoint, we can make your life easy and find everything you need all in one place.
Ideal Standard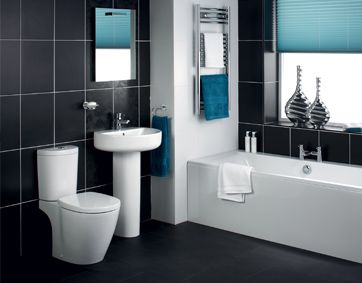 Our Ideal Standard range gives you a choice of superior specification bathrooms. Designed by award winning designers and using the most advance technology in the industry, Ideal Standard has perfected the art of combining style with function and innovation for every possible type of bathroom.
Whatever type of bathroom you're fitting, we've got a range of suits, baths and cloakrooms from Ideal Standard, and the complementary furniture and taps and mixers.
Appliances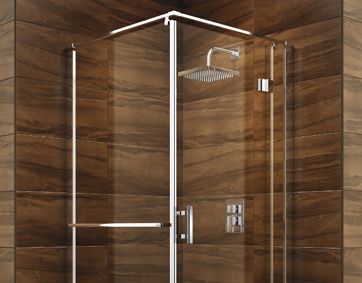 We've everything you need under one roof. Whether you need appliances, or the taps and sinks to finish the job off, you can find it all at TradePoint. We've got a huge selection of items, and can even quote you with those added extras included – so you can give your customer the full price up front, and not have to surprise them with added extras later one.