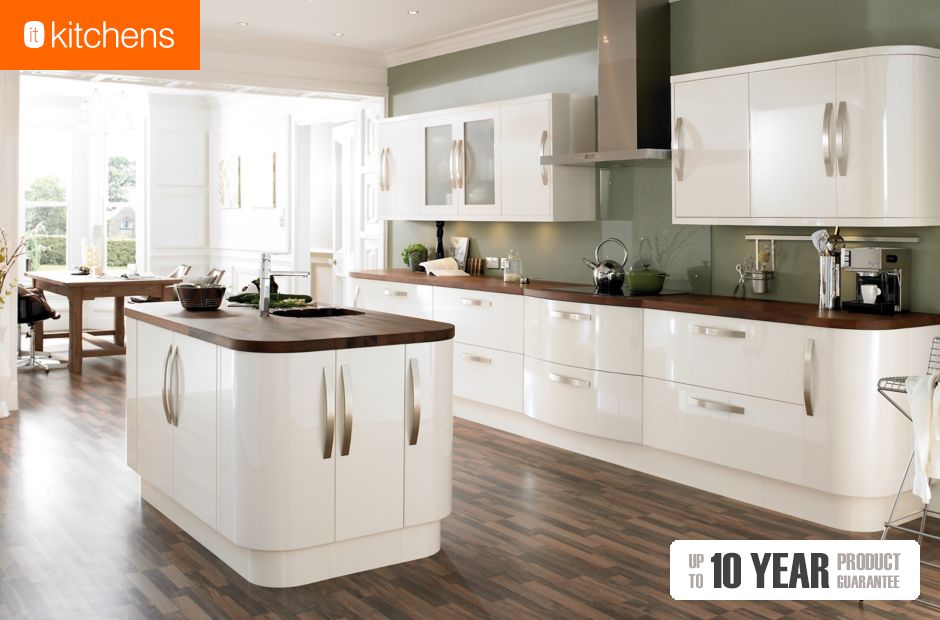 Sandford Maple Effect Modern - £557 Ex-VAT*
The IT Sandford Maple Effect Modern doors are all manufactured using a process called postforming. Long lengths of particleboard are cut to the right width for the required doors and are shaped with the gull wing profile. They are then wrapped with foil and are cut to the right height for the doors. The top and bottom cut ends are then sealed with colourmatched ABS edging. Plus all cabinets are tested and approved by British Standard BS6222.

Key features
✔ Postformed

✔Colour matched backing
✔ 18mm thick

✔ Full extension drawer boxes as standard
✔ FSC certified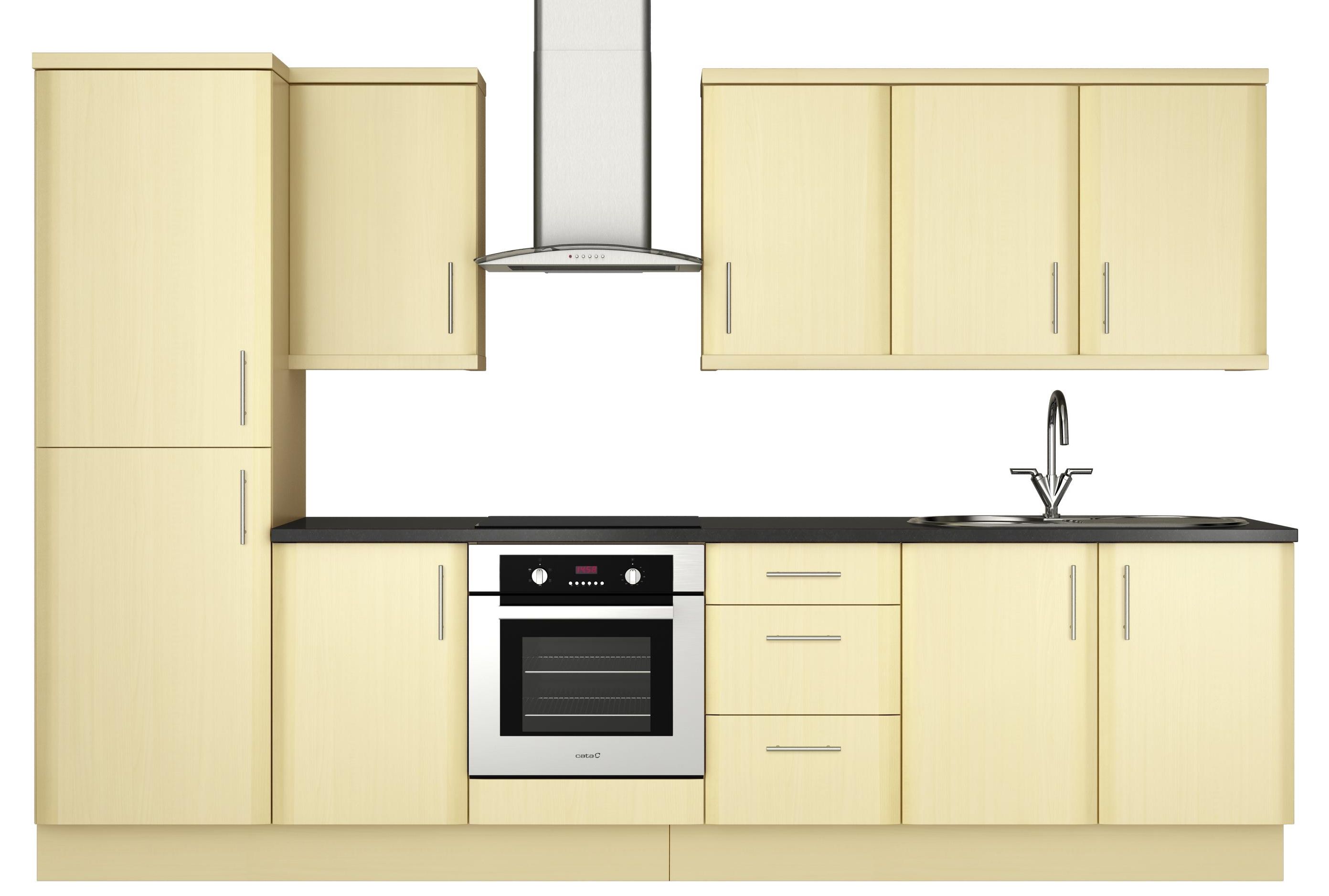 Order information
✔ Order in-store ✔ Order by phone - 0845 605 6666 ✔ Available to take away today†
*Our kitchen prices are all based on this 8 unit example:
1000mm base unit
500mm multi-drawer base unit
600mm built under oven housing unit
500mm base unit
600mm larder unit
500mm wall unit
500mm wall unit
1000mm wall unit
*Our kitchen prices are based on the 8 unit example shown *Also included: Base, wall and larder decor and panels; 38mm thick 3m worktop laminate finish; cornice, light pelmet and continuous plinth; handles. (Oven, cooker hood, hob, sink and taps are not included in example.)†Available to take away in selected stores only. Check availability with your local store before traveling - Store locator.
View Product Range
Complete the job