Hep2O push-fit plumbing fittings
Hep2O, the market leading range of push fit plumbing fittings and pipes is now available at your local TradePoint. Hep2O is manufactured by Wavin, a supplier of water management, drainage, heating and plumbing systems since 1962.
It's the only push-fit plumbing system with joint recognition, secure demounting and a 50 year guarantee!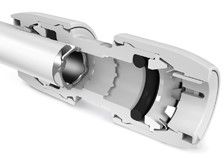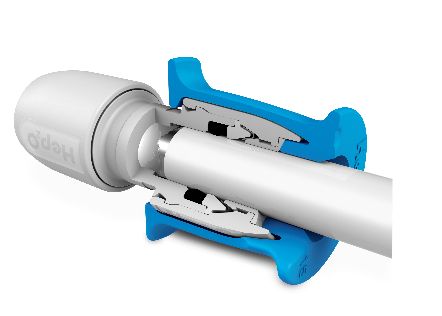 Push-Fit Hep2O includes unique features that enable quick and easy installation with a secure fitting. The Hep2O plastic push-fit system can also be an ideal solution to the freezing weather as the system demonstrates the quality and reliability necessary for extreme cold. Hep2O should still be insulated, but once in place keeps its flexibility in temperatures as low as –15°C, which significantly reduces the risk of burst pipes.
When it comes to installation, you'll notice a secure fit every time thanks to Wavin's In4Sure security feature. Once the connection is in place, you twist the pipe or fitting and feel the "rumble" – signalling a perfect fit.
If you find the installation stage easy, you'll find the demounting procedure just as simple. Fittings can be easily adjusted with the HepKey demounting system. Simply clip the HepKey over the fitting to depress the collar and release the fitting. This system prevents tampering or accidental demounting and ensures your installation is totally secure.
Watch the 60-second introduction video below to find out more about Hep2O push-fit plumbing fittings or start shopping the Hep2O range online.