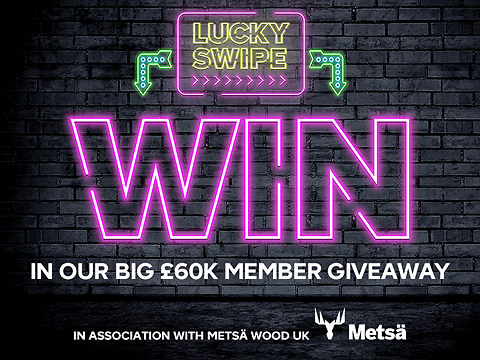 With three prizes to be won each month, your next shop might make you a winner! 
You can shop in store or online, pick up your goods or have them delivered to site. We don't mind how you shop, as long as it's easy for you.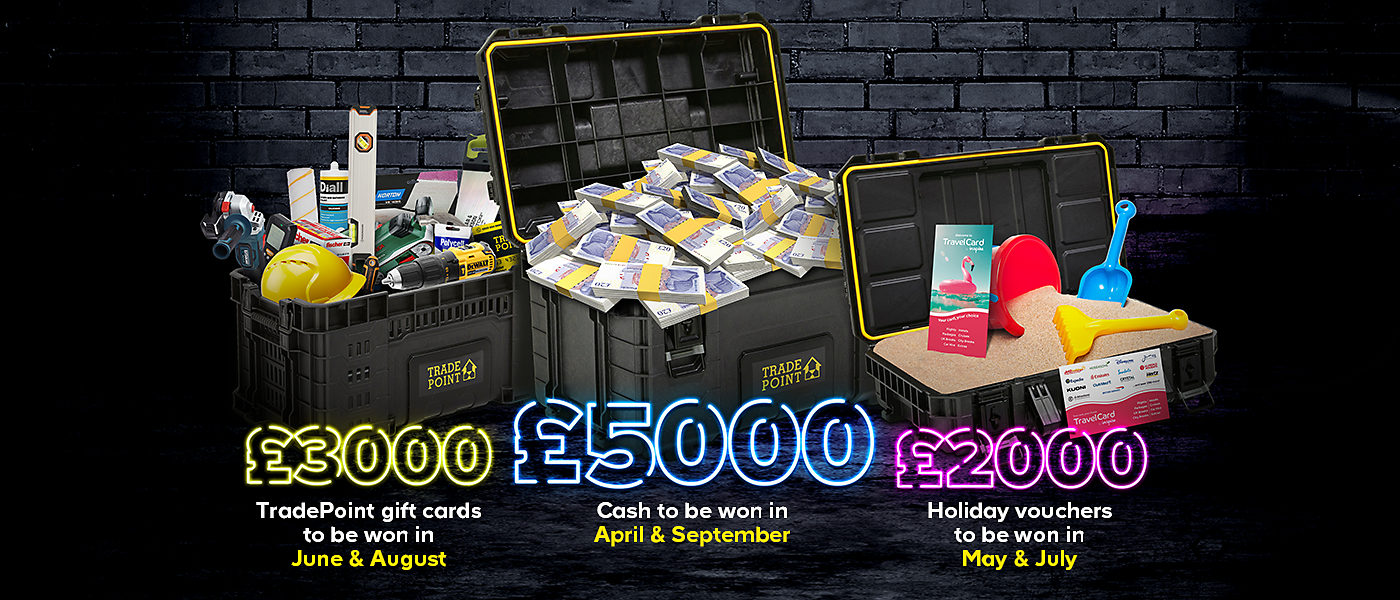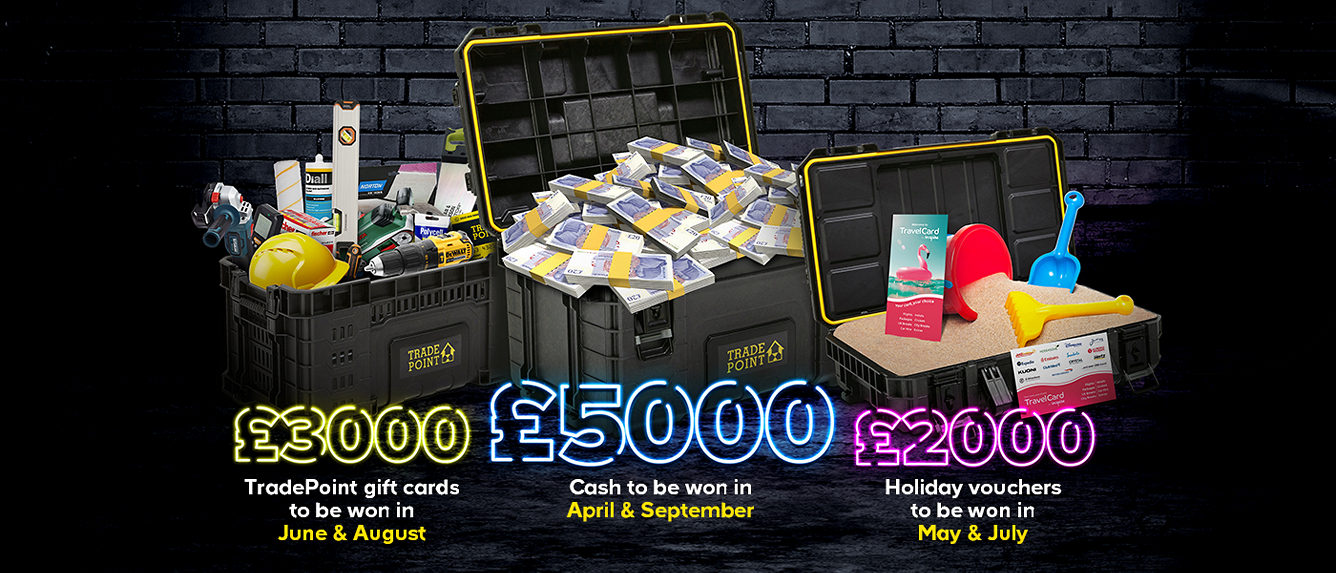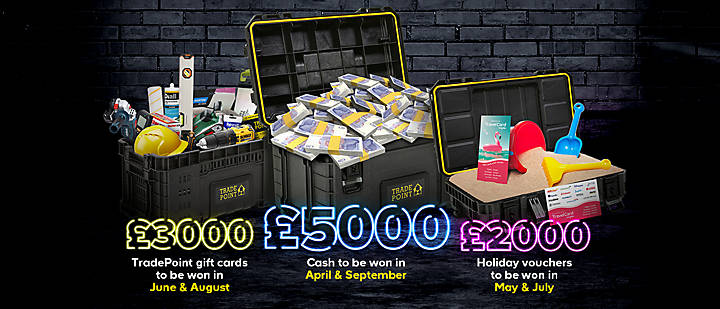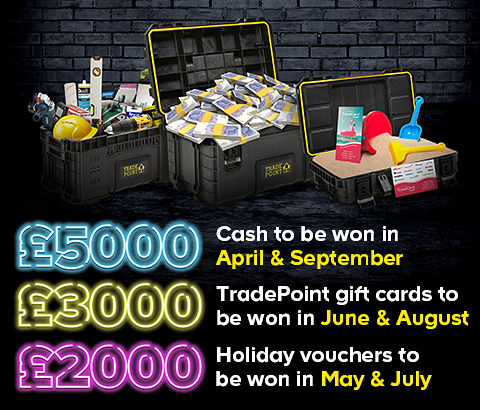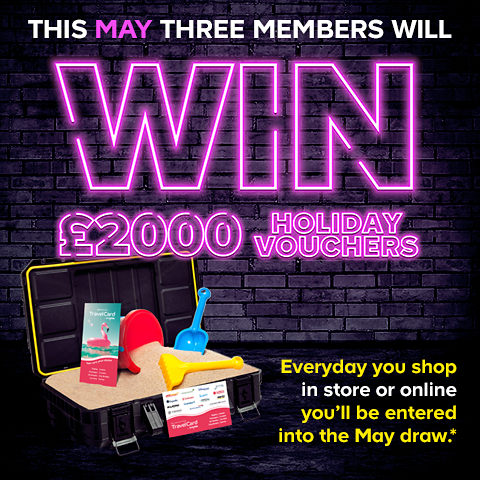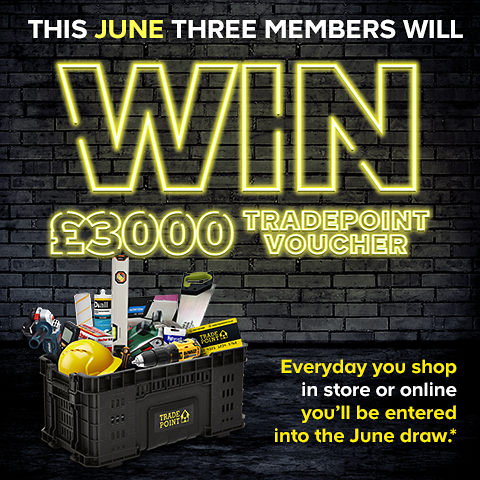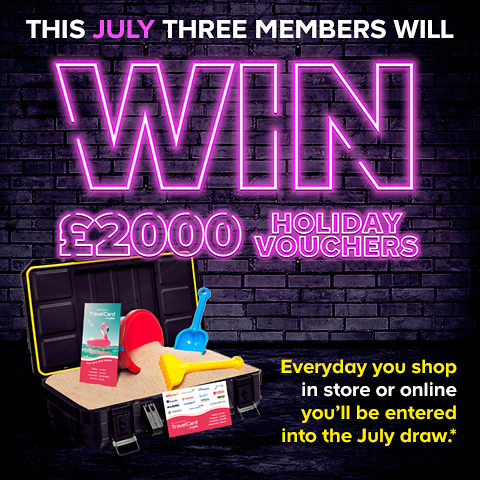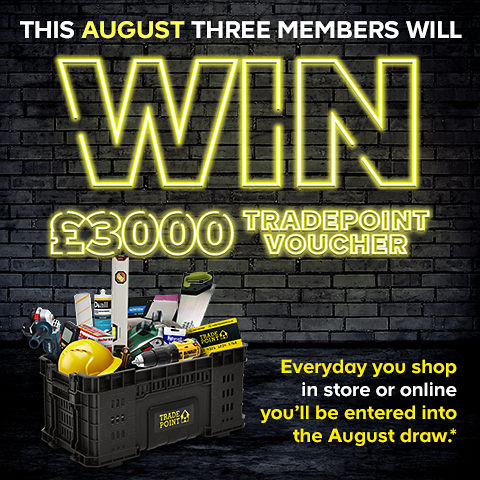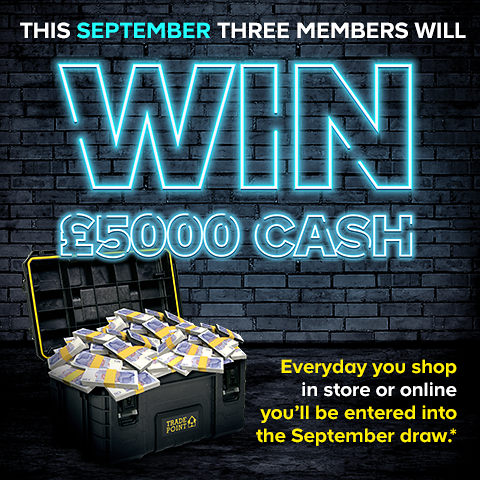 Metsäs future is their legacy
Metsä Wood is one of Europe's leading manufacturers of engineered wood products.
They have nurtured northern wood, perfect for building the future, for generations. Toughened by Nordic nature, this renewable material is refined into products that provide versatile and sustainable solutions for society. It's their contribution towards building the future.
---
*One entry per member per day.
The Promoter: B&Q Limited, B&Q House, Chestnut Avenue, Chandler's Ford, Eastleigh, SO53 3LE
Entry available to TradePoint members aged 18 and over resident in the UK, excluding Northern Ireland, B&Q employees, their families, agents, or anyone else professionally connected with the promotion.
The promotion runs for six months from 1 April – 30 September 2022.  Each calendar month the promoter will select 3 identical prizes from the list below and 3 winners will be randomly drawn each receiving one of the prizes that have been selected for that month's draw.  Details of the prizes selected for each monthly draw can be found on TradePoint.co.uk.  
Members can win a maximum of one prize across the duration of the promotion. Should a previous winner be drawn in a subsequent month their selection will be disregarded and another winner will  be selected.
There are 18 prizes in total to be won during the promotional period:
6 individual sums of £5000 Cash – payment will be made via BACS transfer to the winning members valid UK nominated bank account.
6 individual TradePoint Gift Cards with a value of £3000 https://www.diy.com/services/gift-cards
6 individual Inspire Travel Cards valid for 18 months (referred to as Holiday Vouchers in our marketing material) with a value of £2,000.  For Terms and Conditions visit
https://www.travelbyinspire.co.uk/travelcard-terms/
Tradepoint Members will be automatically entered into a monthly prize draw when they shop in store  or at TradePoint.co.uk, between the first and last day of each month, starting 1 April 2022.   Where multiple transactions are made in any one day only one entry per day per member will entered into the prize draw for that month.
Entries will only apply to the prize draw for the month in which the purchase/s was made.  Multiple purchases will not be carried over into the following month's draw.  Each prize draw will be take place between the 2nd  and 5th  working day of the following month, starting with the first draw taking place in May 2022 for entries during April. 
Winners will be contacted within 14 days of the draw taking place by telephone or email to organise collection of the prize from their local B&Q/TradePoint store.
Reasonable attempts will be made to contact winners by telephone and/or email to notify them that they have won. In the event the winner does not respond to the Promoter to arrange collection or delivery of their prize within 14 days of the promoter making contact, the promoter reserves the right to select at random another winner.
The prizes are non-transferable or exchangeable and no cash alternative is available for the TradePoint Gift Cards or Holiday Vouchers.  We reserve the right to replace the prize with a prize of equal or greater value where it becomes necessary to do so.
We reserve the right to disqualify any entries we reasonably suspect to have been made fraudulently including through the use of bots, computer software or by any other means.
We accept no responsibility for any lost, damaged or incomplete entries or entries not received due to a technical fault or for any other reason beyond our reasonable control.
For entry to be valid, members must swipe their TradePoint card in store, or be logged into their member account at TradePoint.co.uk, at the time of both purchases.
Transactions made on TradePoint.co.uk through 'guest checkout' will not be counted.
Members not wishing to participate in the promotion can opt out at time of purchase by notifying a store colleague or by adding 'competitionoptout' in the voucher code section at the basket stage on TradePoint.co.uk.
Data
Please note that we are obliged to either publish or make available on request the surname, county and, where applicable, the winning entry/entries of major prize winners. If you object to any of this information being made available in this way, please make us aware at time of being notified as a winner. We must nevertheless share this information with the Advertising Standards Authority where it becomes necessary to do so.
The Promoter will process information about entrants in order to administer this promotion. For more information on how the Promoter uses personal information, please see the https://www.trade-point.co.uk/customer-support/policies/privacy.
By entering the promotion, each entrant agrees and consents to the processing of their personal data by the Promoter (or third party acting on the Promoter's behalf) for the purposes of the administration and operation of the promotion.
Intellectual Property
Any entries and associated materials submitted by you as part of this promotion become the property of the Promoter and will not be returned.
By submitting an entry you agree to: a) assign to the Promoter all your intellectual property rights with full title guarantee; and b)waive all moral rights in and to your entry and otherwise arising in connection with your entry to which you may now or at any time in the future be entitled under the Copyright, Designs and Patents Act 1988 as amended from time to time and under all similar legislation from time to time in force anywhere in the world.
You agree that we may make your entry available on our website and in any other media, whether now known or invented in the future, and in connection with any publicity of the competition.
You agree to grant us a non-exclusive, worldwide, irrevocable licence, for the full period of any intellectual property rights in your entry and any accompanying materials, to use, display, publish, transmit, copy, edit, alter, store, re-format and sub-licence the entry and any accompanying materials for such purposes.
Winning members may be required to take part in post event publicity, including but not limited to photos being taken and social media posts.
Your acceptance of these Terms
We reserve the right to refuse entry or refuse to award any prize to anyone in breach of these Terms and Conditions and/or hold void, cancel, suspend or amend these Terms and Conditions where it becomes necessary to do so.
Our decision on all matters relating to this promotion is final and binding. No correspondence will be entered into. By entering this promotion, you are deemed to have accepted and agreed to be bound by these Terms and Conditions.
The Promoter's decision on any matters relating to this promotion is final and binding and no correspondence will be entered into.
The Promoter together with any associated agencies and companies will not be liable for any loss (including, without limitation, indirect, special or consequential loss or loss of profits), expense or damage which is suffered or sustained (whether or not arising from any person's negligence) in connection with this Promotion or accepting or using the Prize, except for any liability which cannot be excluded by law. Nothing will exclude the Promotor's liability for death or personal injury as a result of its negligence.
Nothing in these Terms and Conditions restricts your statutory rights as a consumer.
This promotion will be governed by English law and entrants submit to the jurisdiction of the English Courts.
---