See more Valves & stopcocks
Compression Gate Valve (Dia)15mm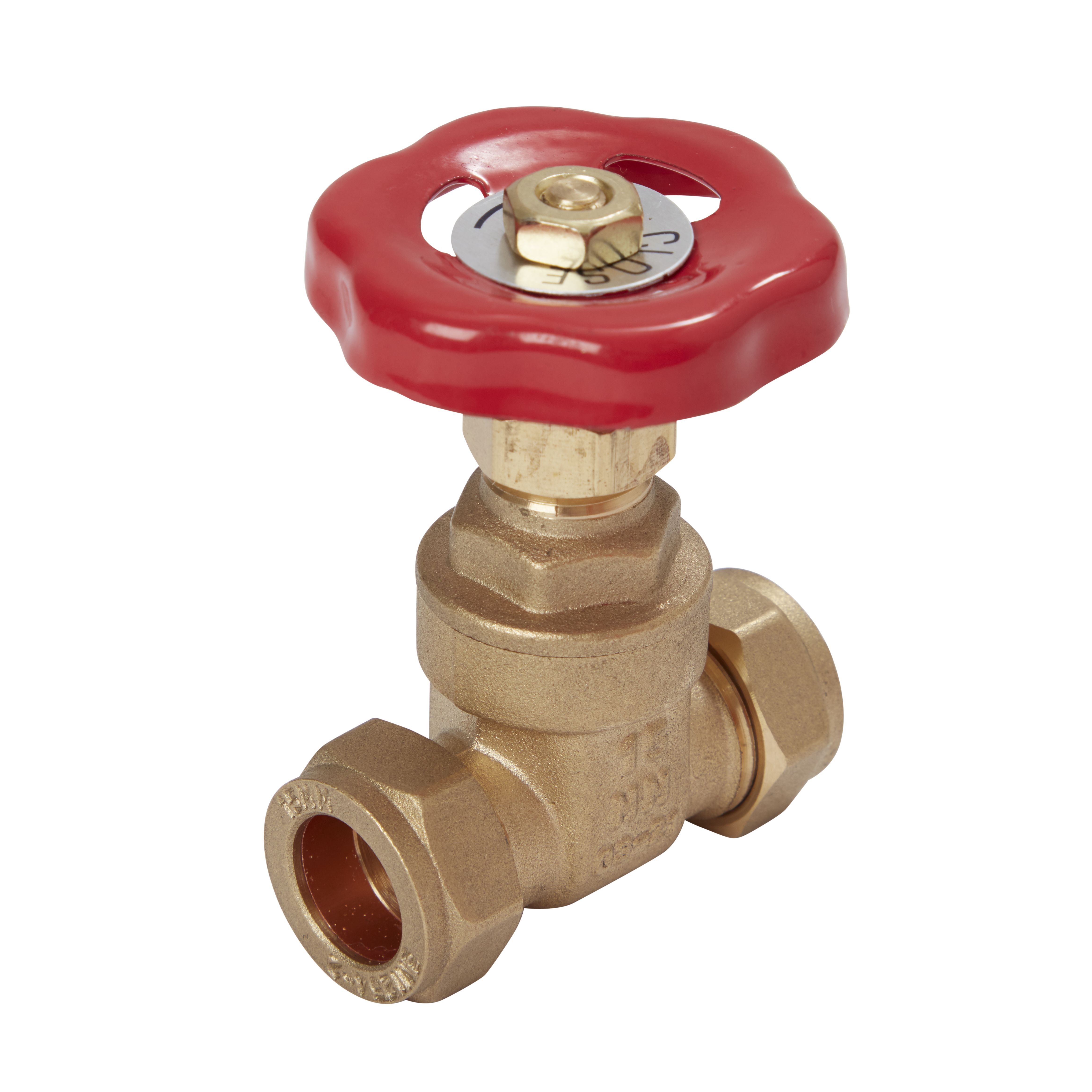 Product details
Product information
Fitting instructions - It is fitted by tightening using the right size of wrench
Very poor quality, 1 of 5 has failed
I fitted 5 of these as an alternative to the compact ball valves. I wanted Peglar units but settled for these instead. Bug mistake. One has completely failed and the gate is stuck internally meaning I can't isolate one. One other weeps constantly in the off position. I dare not tighten further as it will probably break the unit. Save up and buy either a Pegler ball valve or gate valve. These are a waste of money.
Good in central heating, corrode in mains water.
I have used several of these. All worked when new, and continue to work in central heating systems with corrosion inhibitor. One developed a stem leak easily fixed by tightening the gland nut (aroung the stem). One on a mains feed corroded and dripped even when off. Two on mains water (chlorinated) correded and jammed internally and the stem sheared off, leaving gate stuck in a nearly closed position so I had to fing the next stopcock. I prefer the slot operated service valves with stainless ball and O-ring seal.
Leaked immediately after installation
I bought one of these to replace a leaking valve. Spent over an hour replacing it in a difficult position. Was mad to find the new valve leaked from the stem worse than the one that I replaced.