Pressure washer buying guide
Blast away outdoor dirt with a versatile power washer
Pressure washers make light work of many outdoor cleaning tasks; from cars to bikes, garden furniture to garden tools. They're one of the most versatile garden power tools and are invaluable for keeping paving, patios and decking in good condition. Also known as power washers or jet washers, they use considerably less water than a standard garden hose when completing the same jobs - helping you to reduce your water usage.
With the wide range of models that are available, it can be difficult to pinpoint the right power washer for your home and garden needs. Thankfully, they all do essentially the same task, but some models are better adapted for certain uses. Let's talk through the options to help you find the right pressure washer for you.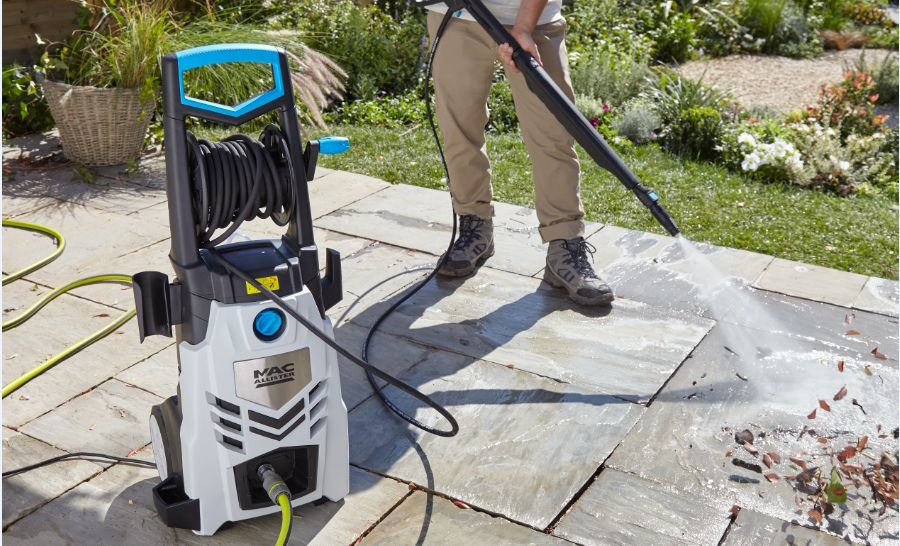 Before you begin
To help narrow down your search for the perfect pressure washer, it can help to better understand how you plan to use it.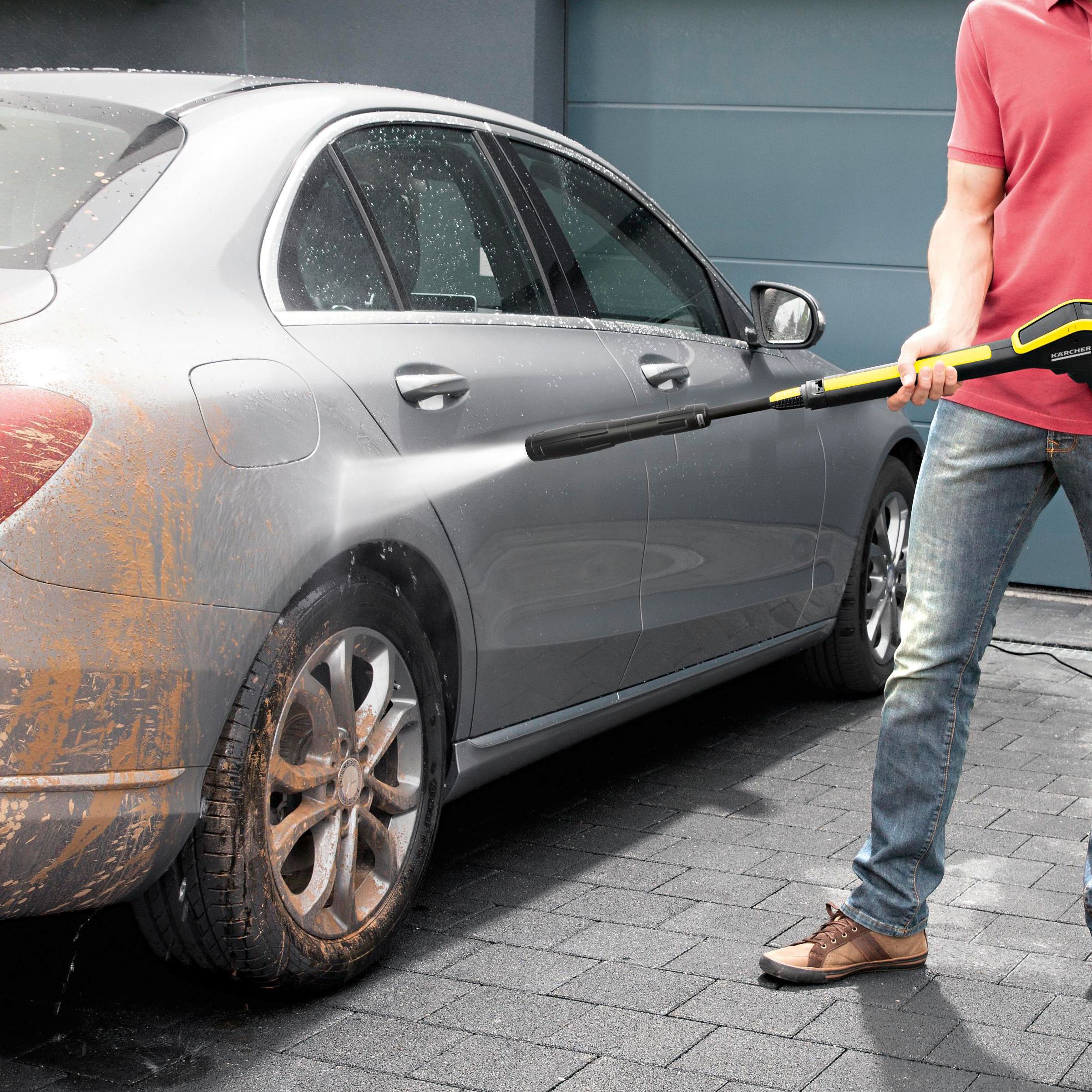 What will be washed?
While their versatility is a massive benefit of pressure washers, it can help to pinpoint what kind of things you plan on cleaning with your new washer.
Most high pressure cleaners are suitable for washing cars, bikes and bins. They're also great for removing dirt, moss and mould growth from decking, paths and patios and for cleaning sheds and other outbuildings. Though it's important to remember that they can't tackle every outdoor clean-up job, and aren't recommended for cleaning brickwork or windows as the high pressure could cause damage.
To make the most of your pressure washer, look for accessories designed to help with different cleaning tasks. All pressure washers come with a standard spray head for general cleaning jobs, but specialist attachments will make all the difference, as will the detergents you use.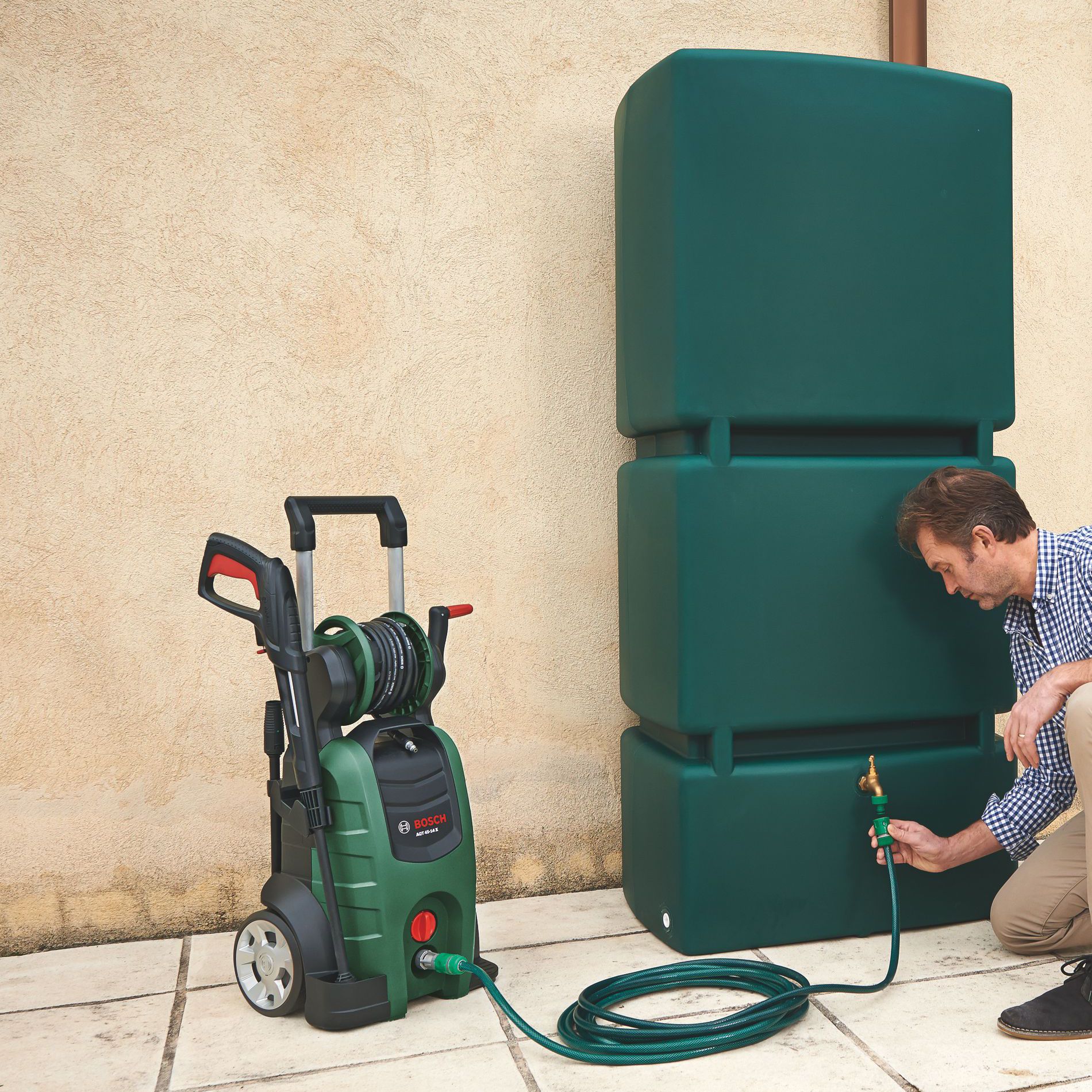 For example, a patio cleaner attachment will help to make light work of hard surfaces and textured paving, returning your patio to former glory. While car wash brushes are perfect, not just for cars, but also for bikes and motorcycles. Their soft bristles are gentle on delicate paintwork and help you to reach into nooks and crannies – ideal for wing mirrors, hub caps and bicycle spokes.
Performance
Finding the best pressure washer for you is all about getting the right combination of three things – power (supply and output), water pressure and water flow.
Features & tech specs
There are a number of product features and technical specifications to look for when choosing your pressure washer.
You might need
Pick up a few accessories to get cleaning with your power washer.
Articles