Mira Digital Showers
One day all showers will be like this
Experience a new way of showering with the Mira Vision digital mixer shower.
With it's ultra modern design, wireless controller and ground-breaking technology, it's the future of showering.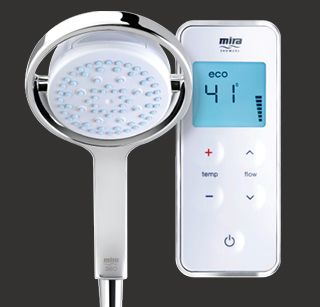 Flexible
Goes where you want, not where you expect
Controlling your digital shower is simple. At the touch of a button you can use the intuitive controller to adjust temperature, flow and operate one of its many functions. And because Mira digital showers communicate wirelessly, you can position the controller anywhere you want in your bathroom.
Precise
Accurate and informative
Unlike conventional showers Mira digital showers talk to the mixer valve digitally so any adjustment you make to the temperature & flow will be instant and accurate. All this information is then fed back as an exact reading on the display so you're always in control. For additional safety the digital mixer valve features thermostatic temperature stability which constantly monitors the hot & cold water supplies to ensure it maintains the temperature you have chosen.
Thoughtful
Turn on without sleeping in
Select the warm-up mode and your digital shower will pre-heat the water to your chosen temperature. It will then pause until you are ready to step in. With an additional controller you could start warming up the shower from your bedside or anywhere else in the house so you know your shower is always ready to use.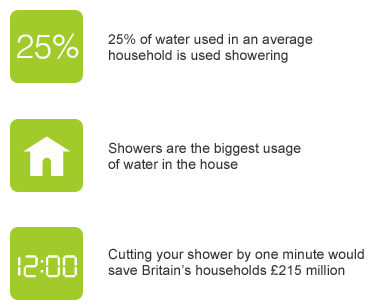 Friendly
Helps you save energy
Your shower will be responsible for about 25% of you entire water usage. We were shocked too, that's why we included an Eco function in all our digital showers. Once activated, Eco function will reduce the flow by up to 50% while maintaining a satisfying shower. That's not all, the Eco function will also time you. If you find yourself spending too much time under the water this nifty feature will automatically switch off the shower after five minutes. But don't worry, the Eco function is optional so activating it is up to you.
Playful
Helps you save energy. All our digital showers are fitted with the unique Mira 360 showerhead which includes 4 stunning spray patterns.
The 360 features Mira's Flipstream™ technology - you simply have to rotate to change spray pattern, even during the shower.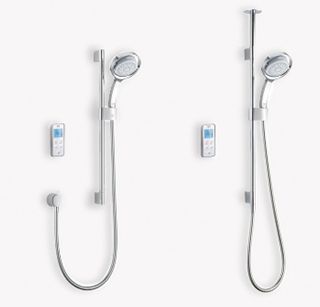 Simple
All solutions, for everyone
Put simply, there's no need to worry about upgrading to digital. By providing a combination of valve and fitting options we guarantee that whatever your situation you will be able to fit a digital shower. The digital mixer valve can be located anywhere in your bathroom. Whether under your bath or in the roof space, installing a digital shower is more flexible and convenient than traditional showers.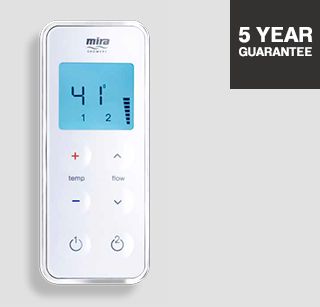 5 Year Guarantee
We believe in digital
All Mira digital showers come with a 5 year guarantee and UK service and support. Within the guarantee period we will resolve any issues and work carried out by one of our trained service engineers will be free of charge.
Call Mira Customer Services on:
0844 571 5000