Trade Estimating & Quoting Service Software
HBXL and TradePoint have joined forces to make stressful estimating a thing of the past. To help relieve the estimating headache there are two options to choose from.
HBXL Estimating Service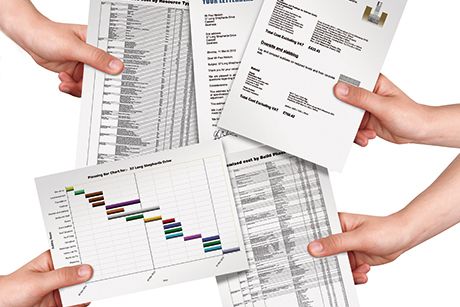 Let the industry experienced estimators at HBXL create a high quality quote from your plans

With the estimating service you will get professional estimates produced quickly and accurately. Fast and reliable, HBXL guarantees a quick turnaround on quotes:

3-5 days for small jobs
7-10 days for larger jobs
Made up of a team of expert estimators who are highly trained, both in terms of construction and take-offs, you'll get expert quotes to help win you business. And it's cost effective with a simple pricing structure starting from £79.
Find out more >
EstimatorXpress - Estimate & Quoting Software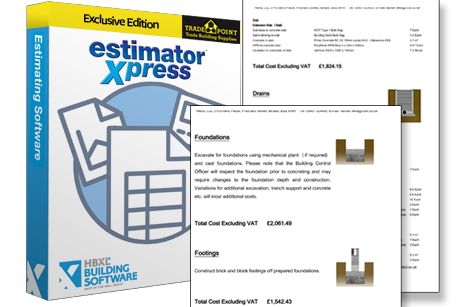 Produce your own estimates and quotes using EstimatorXpress – the professional estimating software tool for builders and developers.

With the EstimatorXpress software you can make accurate estimates for building jobs in half the time by linking your software live to TradePoint Prices – and your quotes will look so professional you'll be difficult to compete with.

Suitable for estimating extensions, new builds, renovations, lofts and all other domestic building projects!
Find out more >
Services