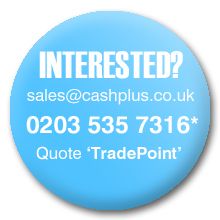 The only card your business will ever need
We've teamed up with Advanced Payment Solutions Ltd to offer you a low cost and secure way to make purchases and manage your employee spend - the Cashplus Business Expense Card.
Whether you just need one card for yourself, or if you need multiple ones for your staff, the Cashplus Business Expense Card is the ideal alternative to using credit or cash.
As you can only spend what has been loaded, it's perfect for making sure that your staff only spend what you've allocated to their individual card account.
Hassle free
✔ Only takes 5 minutes to apply ✔ No credit check or interview required to apply²
Manage Employee/Contractor Spend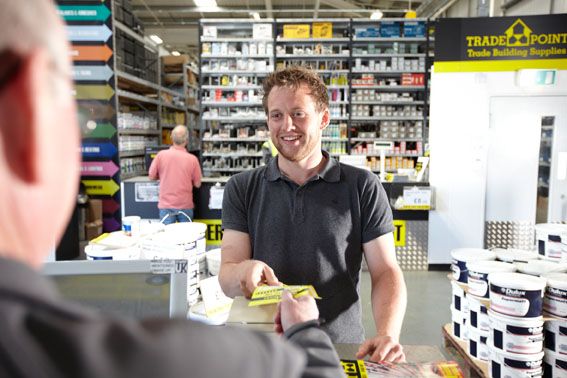 Cashplus makes it easier to get instant funds to your employees on the job via additional cards linked to your account.
The online banking facility allows you to easily monitor and track your employee's spend giving you greater control and ease of auditing when it comes to your company's expenditure.
✔ Order additional cards for staff and contractors
✔ Manage individual card balances
✔ Track spend and block cards online 24/7
✔ Decrease administration and employee fraud
Low cost
✔ Annual fee of £69 for the card account
✔ Add additional cards for a one off fee of £5.95 each
✔ Free to top up cards
✔ No charge for UK purchase transactions
✔ Earn 0.5% cashback on all qualifying card spend¹
Other charges apply, please refer to Terms and Conditions for full details.
Apply today

---
¹TradePoint members that apply for a Cashplus Business Account via the link on this web page (https://www.trade-point.co.uk/services/expensecard), via a telephone call to 0203 535 7316* or by emailing sales@cashplus.co.uk will be eligible to receive the above cashback offer. When contacting Cashplus by telephone or email, it is the responsibility of the applicant to quote 'TradePoint' in order to receive this cashback offer. Cashback is available to you on all MasterCard purchase transactions, except where the transaction is refunded. Please note that purchase transactions do not include the following: cash withdrawals; foreign transactions and/or associated foreign transaction charges; purchases made via mobile phone (including but not limited to contactless or NFC transactions); purchases made via point of sale offering; continuous payment authority transactions; quasi cash transactions; direct debit transactions; inbound or outbound payment transactions; and/or transfers using the "payments and transfers" service. We reserve the right to exclude certain merchant types. You will earn 0.5% on all purchases that meet the above detailed conditions. Cashback will be accumulated between the start and end of each month and payable the following month, not before the 10th, on the condition a minimum of £1 has been earned. In order to earn cashback, the Account must be in good status in the month you earn cashback and in the month you get paid cashback, and you must not be in breach of your Account's Terms and Conditions. Should your account be closed due to a breach of the account's terms and conditions, any outstanding cashback accumulated will not be paid out. Any cashback paid for transactions which are subsequently refunded will be reversed in a reasonable time frame. This cashback offer will be available for the minimum period of 30 days from the point of account opening, with Advanced Payment Solutions Ltd reserving the right to withdraw or vary this offer and/or change the calculation of the offer thereafter at their discretion. ²Subject to terms and conditions. Accounts available to applicants aged 18 years+ and businesses based in the UK and are subject to the address and identification of the applicant and applying business being verified. Cashplus is issued by APS Financial Ltd (AFL) pursuant to license by MasterCard International Incorporated. AFL is authorised by the Financial Conduct Authority under the Electronic Money Regulations 2011 (FRN: 900002) for the issuing of electronic money. Cards are serviced by Advanced Payment Solutions Ltd (APS) which operates the card on behalf of AFL. All credit facilities are provided by APS and are subject to approval and affordability. APS is authorised and regulated by the Financial Conduct Authority for consumer credit activities (Registration No. 671140). The registered address of AFL and APS is 6th Floor, One London Wall, London EC2Y 5EB. Registered in England and Wales under company numbers 06029941 & 04947027 respectively. MasterCard and the MasterCard Brand Mark are registered trademarks of MasterCard International Incorporated. *Available Mon-Fri 9am to 5pm. Calls may be recorded.