Vanarama
Need a new van? From only £189 with Vanarama. Speak to the team on 0845 094 1399 to get a quote today, and get £50 of TradePoint vouchers.

Pay Less For Your Next Van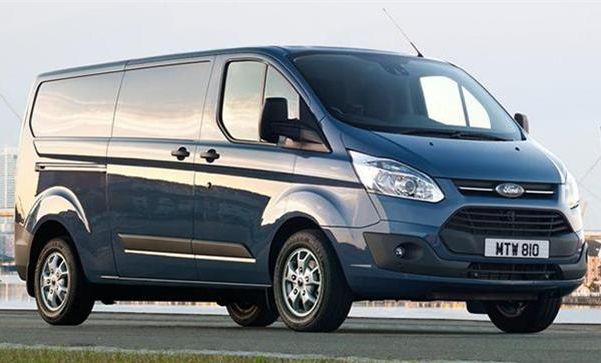 Did you know you can get a brand-new van from Vanarama from just £189 per month*? And you'll receive £150 of TradePoint vouchers absolutely free!

Vanarama are the U.K.'s official number one independent commercial vehicle broker, offering new vans with affordable monthly payments. They can supply all makes and models, delivered for free to your door, anywhere in the UK - often within 2 weeks.

Speak to the team today on 08445 094 1399 for a quotation
Price Guarantee
You can benefit from Vanarama's price guarantee, making sure you get the best deal possible for your new van:
✔ No hidden charges - You'll know exactly what you're paying for upfront. No hidden surprises.
✔ If the price of your vehicle reduces before it's delivered to you then your payments will be reduced by the exact same amount.
✔ If interest rates go down before delivery the price reduction will be passed on to you. And if interest rates go up your price will stay the same


✔ If you find a better, equivalent deal elsewhere even after ordering Vanarama will match it. Or you can have a full refund. Guaranteed.
✔ If you do find a competitor's quote that Vanarama can't beat, they'll send you a £150 TradePoint voucher to thank you for considering them.
✔ No quibble refund - if you have to cancel or postpone your order you'll get a full refund with no admin or cancellation fees. you'll even get your deposit back in full.
Get a quote today >

Terms & Conditions
*Deal shown is based on a Ford Transit Custom worth £27,000 with air conditioning, alloys, heated front seats, front and rear parking sensors, tinted windows, Blue tooth. Business users only. Deal shown is finance lease only and subject to VAT. Terms 60 months and 8k miles per annum. Final rental (balloon) £6678
Autorama UK Ltd, Masterson House, 30/31 Mark Road, Hemel Hempstead, HP2 7BW who also trades as Vanarama and Pickup Trucks Direct are authorised and regulated by the Financial Conduct Authority (FCA). Our FCA Register number is 482841. As a FCA regulated credit broker we can introduce you to a select group of lenders, details of these lenders are available on request. All product are subject to credit acceptance. Our VAT number is 842814720. Please note calls may be monitored or recorded.
TradePoint selected this service to help your business, but does not accept liability for its content or any services provided by the third party. For further details please contact the relevant service provider
Services