10 Things You Need To Know About Apprenticeships in 2017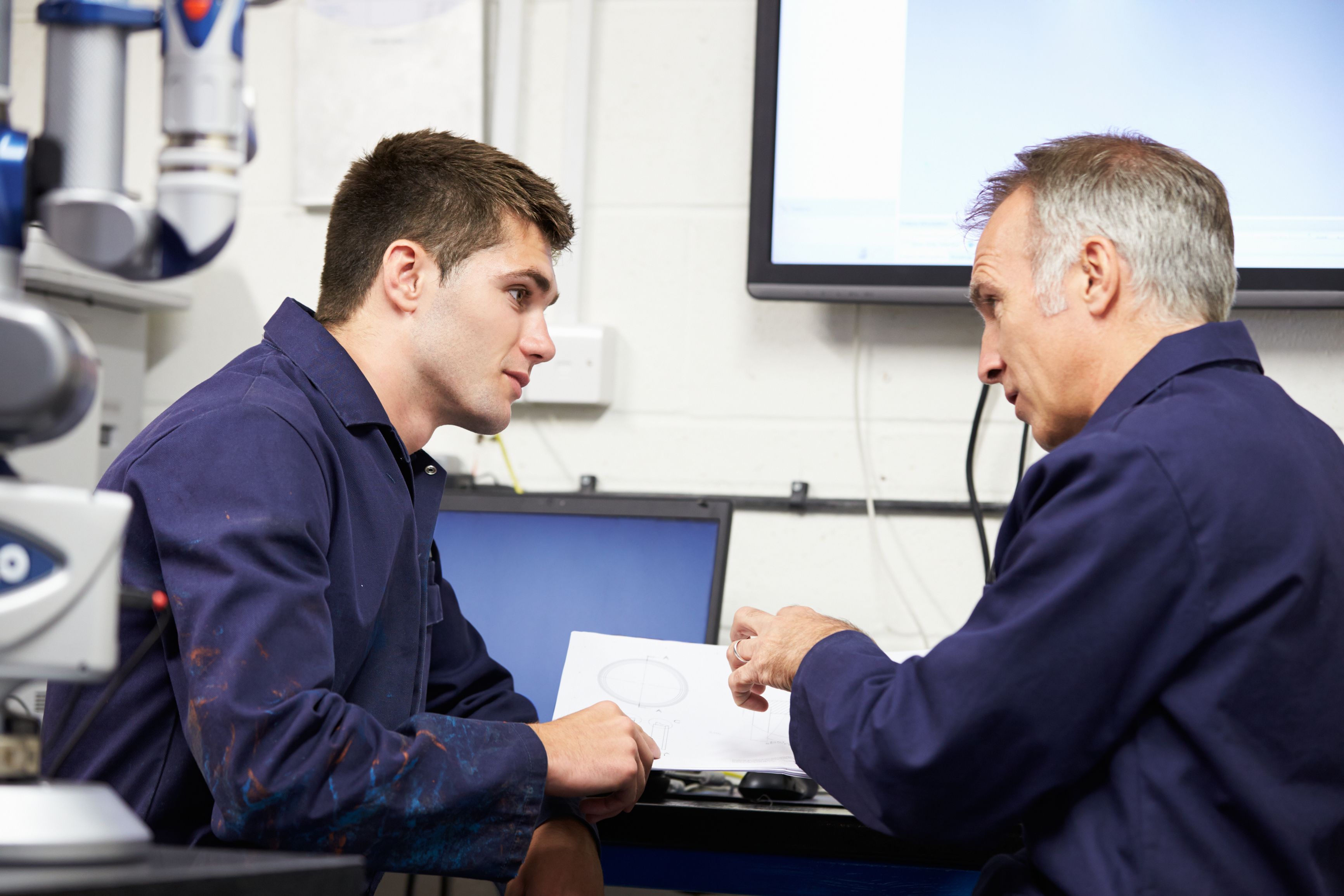 If you want to be paid to get a skill, gain work experience and earn a qualification then you've picked one of the best times to do it. Two years ago, the government set out to create three million apprentices working in industry by 2020. This was part of a big push by government and industry to help more young people who don't want to go to university to get trained up for a career. Here's 10 handy facts to help you on your way.
1. Over 250,000 companies offer apprenticeships
Overall there are a lot of apprenticeships to choose from and plenty in construction. In England 21,000 people started one in the building trade last year, 3,000 more than the year before.
2. You gain a qualification
An apprenticeship lasts between one and five years and the company you do it with must pay you a wage, offer you on-the-job mentoring, give you at least 20 days paid holiday each year and pay you to take one day off a week to attend a course. During this you can gain a relevant qualification, which can be at four levels. These are:
Intermediate Equivalent to 5 GCSE passes at grades A* to C Advanced Equivalent to 2 A level passes Higher Equivalent to a foundation degree Degree Equivalent to a Bachelor's or Master's degree
3. You need GCSEs to apply for an apprenticeship
You must be at least 16 years old and have at least five GCSEs grade A to C to apply for an apprenticeship. But even if you don't have these qualifications, don't despair – you can still apply, but you you'll have to study maths and English as part of your apprenticeship.
4. Apprenticeships pay
Basically, the older you are, the more you get paid. For starters, in your first year and if you are under 19 years old you will receive the basic apprentice rate set by the government, which from April 2017 will be £3.50p an hour. For those in their second year, and for years after that for those who are under 18, it's £4.05 an hour. If you're between 18 and 20 then it's £5.50p an hour, between 21 and 24 years old, £7.05p and hour and if you're 25 then it's £7.50p an hour. But these are only the minimum pay standards. Many employers pay much more than this and if you do well during your apprenticeships, there's a good chance you'll get a pay rise too.
5. The Apprenticeship Training Agency (ATA) oversee apprenticeships
This year the newly-minted Institute for Apprenticeships will become responsible for ensuring apprenticeships offer the best training and qualifications in each sector. On a more day-to-day basis, some apprenticeships are overseen by an Apprenticeship Training Agency (ATA), although this will depend which company you're with.
6. Apprenticeship schemes are easy to find
There are several national and local websites offering apprenticeships in the UK, but the key one is the government's, which does what it says on the tin. It's called 'Find apprenticeship training'.
7. You'll need to make an apprenticeship agreement
This is a compulsory written agreement between you and your employer that sets out what area of skill, trade or job the apprenticeships involves, the start and end date, plus it must be signed by you and the employer.
8. It's not for people with degrees
You can do an apprenticeship if you've got a degree, but your employer must pay for your course as well as pay you a wage.
9. You can earn money on the side
If you think you're going to be a bit short of cash while completing your apprenticeship then there's nothing stopping you getting an evening job in a bar, for example, or a weekend job. Every little helps.
10. You'll work at least 16 hours a week
You must be offered an agreement that includes at least 16 hours of work a week but most employers will give you a full-apprenticeship, which means 40 hours a week including your time at college.
Apprenticeship are the best way to get your foot in the door, get started in work, get trained, get on in life and, best of all, the government pays you to get qualified and increase your skills while you get paid to work. What's not to like? So, if you feel an apprenticeship is the right way for you, consult our handy list of where to find apprenticeships.
Trade Talk