All You Need To Know About The Apprentice Levy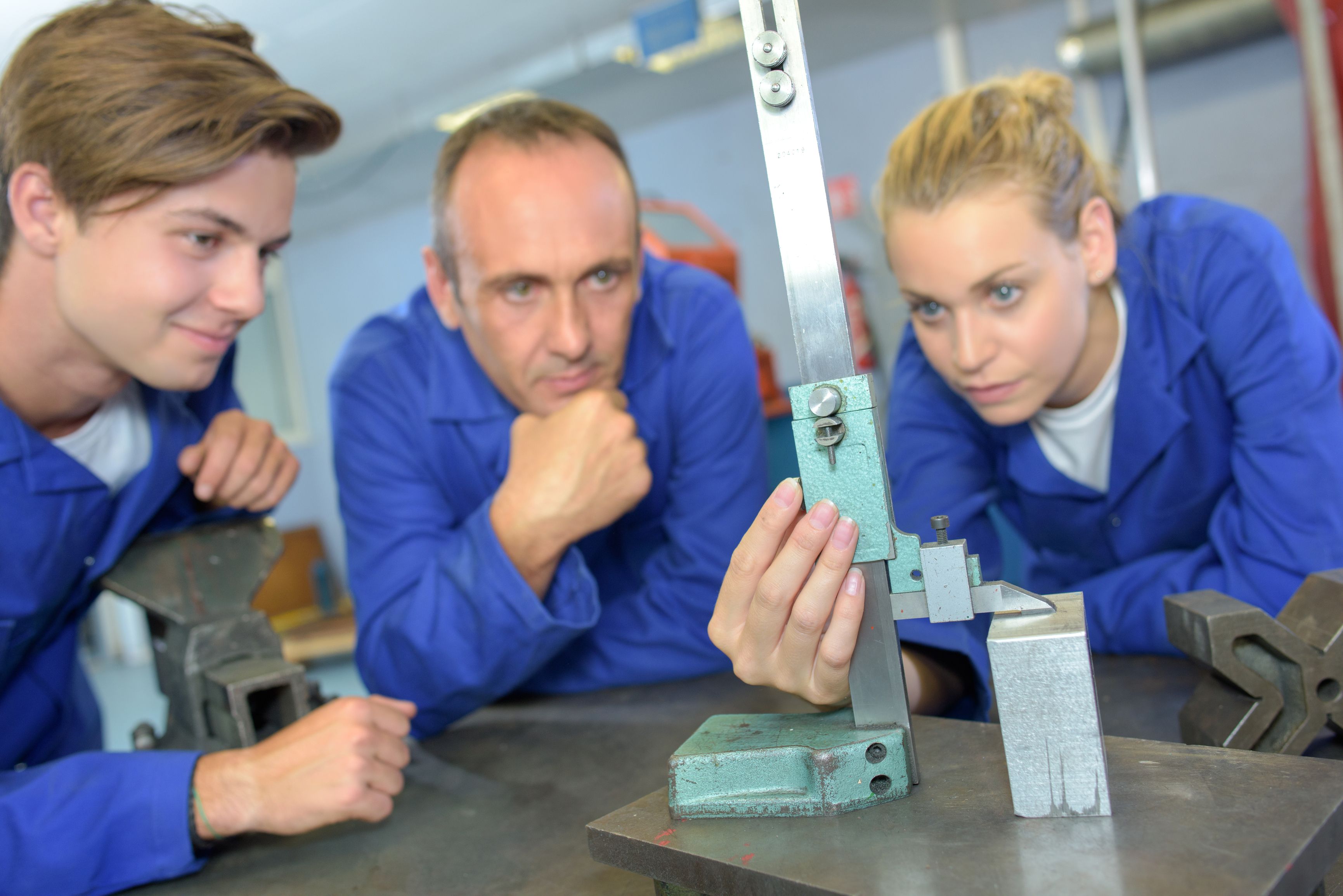 Did you know that the way apprenticeships are funded is changing significantly and, if you employ an apprentice this year, your costs are going to rise whatever the size of your company? The change is taking place because the government wants to overhaul the apprenticeships system in the UK, a move that it says will raise the amount of cash invested in the scheme to £2.5 billion by 2019/20 and help create an extra three million apprenticeships between now and 2020. But a third of UK businesses are not aware of what the financial implications of the new levy are according to recent research by training organisation City & Guilds. If you're not sure of what the changes are, here's our quick guide.
1. What is the apprentice levy 2017?
It's a way for companies to contribute to the costs of putting apprentices through their course, something that until now the government paid for. Instead, it's asking all companies with an annual payroll or 'paybill' over £3 million to contribute 0.5% of it towards the training of their apprentices. This is approximately 2% of all UK businesses and around 1% of construction and building firms.
2. When will it be introduced?
The Apprenticeship Levy will begin on the 6th April 2017, although it will only apply to apprenticeships that start after May 1st.
3. How will it be paid?
Employers will pay the levy through their PAYE payroll system and it will be payable alongside a company's income tax and National Insurance liabilities. Technically speaking, the 0.5% will be levied on total employee earnings subject to Class 1 secondary National Insurance Contributions. For companies whose pay bill varies around the £3 million mark, because the levy is calculated on a monthly basis rather than on a yearly one, some companies will pay the levy for only some months of the year – not the whole year.
4. Who pays it?
It is for companies with annual payrolls (or pay bills) over £3 million but includes franchisees within a UK franchised business operation, as well as recruitment companies who supply labour to the construction industry which have pay bills over £3 million.
5. Is there any tax relief?
Yes, the government is enabling companies who are eligible for the Apprenticeships Levy to claim a £15,000 allowance. For example, if your company has a paybill of £4.5 million then 0.5% of that would be £22,500. Take off the £15,000 and your Apprenticeship Levy would therefore be £7,500.
6. What do I get for paying the levy?
The government says the new levy enables employers to take control of who provides their apprentices with training and, put basically, creates a 'market' for approved training providers through a vouchers system. This way of doing it is only applicable in England – the rest of the UK will operate different systems (see links below). Also, for every £1 that a company spends on apprenticeship training the government will 'top up' their payment by 10% or 10p.
7. What about smaller companies?
For the moment smaller companies (with paybills under £3 million) will not have to pay the levy, but like those that do, they must choose a training provider from the approved list and negotiate the cost of the training. Also, although smaller companies will not have to pay the Apprenticeships Levy, they must instead pay 10% of their apprenticeship's training costs, based on a set of pre-agreed limits.
8. What is an apprentice?
It's a real job for someone who is at least 16 years old, not in full time education and living in England. They work alongside your existing staff while gaining job-specific skills but earn a wage, receive holiday pay while also being given paid time off (usually at least one day a week) to study for a related qualification. This can range from Intermediate (five GCSEs) to Degree level. Apprenticeships last between one and five years. Apprenticeships are back in fashion with around two million young trainees and 130,000 businesses involved. Find out why in our article on why your business should hire an apprentice.
Trade Talk