Brexit and the Trade Industry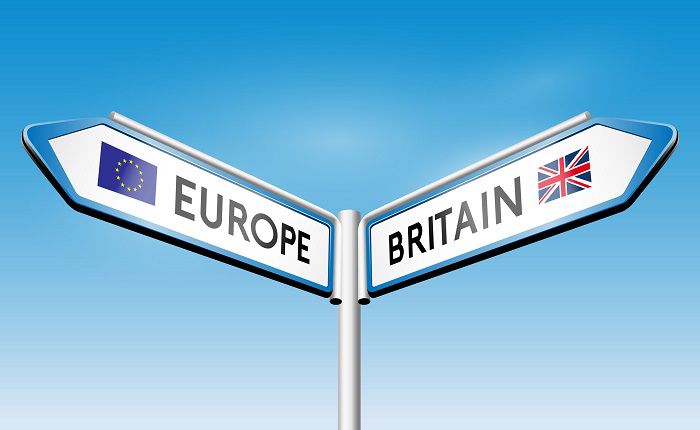 How does the trade industry feel about Brexit?
From better business deals to improving infrastructure and the sourcing of materials, a recent TradePoint survey with OnePoll showed many tradesmen are confident that Brexit will be a positive influence on the industry.
Speaking to those working in trade about how they voted, which party they voted for and what they believe Brexit will do to the construction industry produced some surprising results.
From revealing a sway towards leaving the EU with a 55% majority to highlighting that Brexit isn't deemed a business threat as nearly half (45%) said it wouldn't affect their profit or loss, it's clear that for the industry it continues to be business as normal whilst the process of Brexit continues to be negotiated.
For many of those surveyed, Brexit hasn't yet had an impact at all as only 30% said they think the UK has seen the effects of last year's referendum result. Many are looking forward to Brexit being finalised as the opportunity for new trade deals with the rest of the world is seen as the biggest benefit by a quarter (25%) of those surveyed.
For the industry as a whole, the outlook is a positive one for Brexit with a mere 2% of survey respondents predicting trade to struggle or be less self-sufficient as a result of Brexit taking place.
Read our infographic below to see more information on how the trade industry currently feels about Brexit…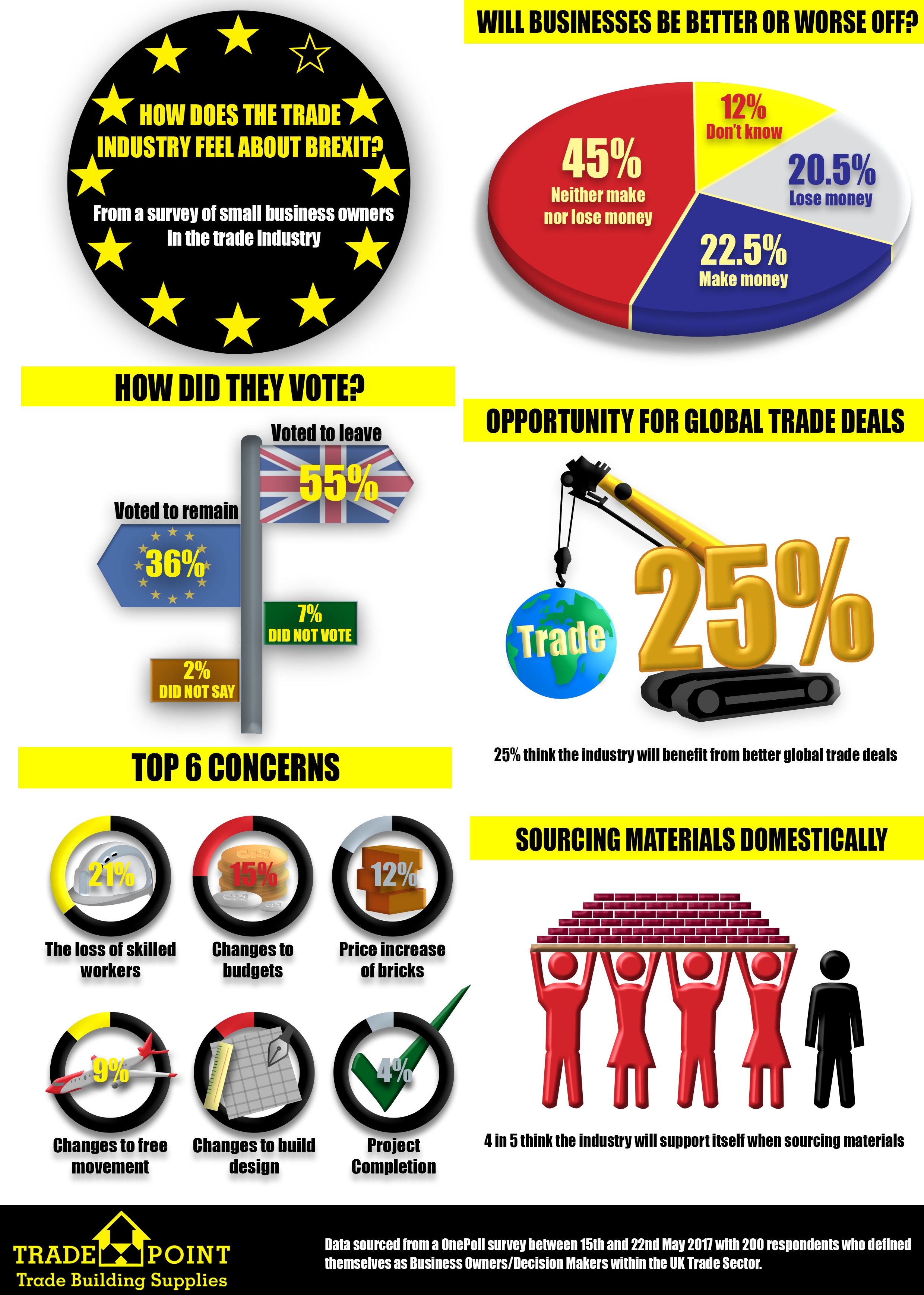 TradePoint has also worked with property expert Kate Faulkner who will be providing her view on the survey findings and what she thinks Brexit means for those in trade. Find her first discussion on how the residential market will be impacted by Brexit here.
Have you felt the impact of Brexit on your business or does it not concern you at all? Let us know your thoughts on Brexit and the construction industry via our Twitter account or Facebook page.
Trade Talk