Will you be driven to change your van?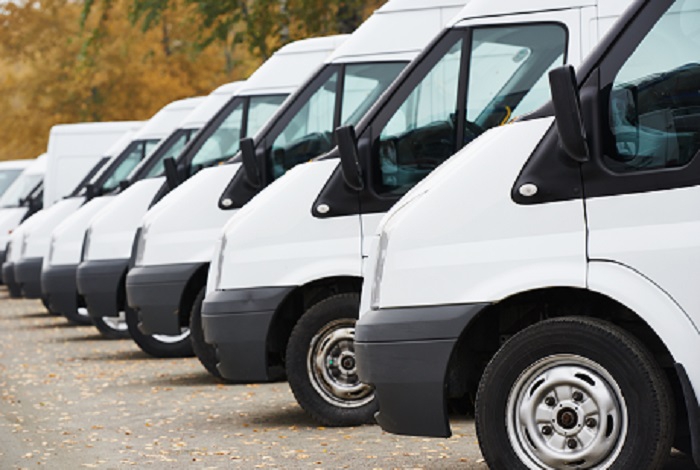 Every day millions of diesel vans and lorries ferry an army of builders and their supplies to the thousands of different jobs underway across the UK.
But to tackle the nation's poor air quality the government is launching or considering several initiatives that will have a direct impact on these vehicles.
The main reason for the tough action, it says, is to reduce the 40,000 premature deaths each year attributed to poor air quality.
Diesel and petrol vehicles in the UK burn 46 billion litres of fuel every year while diesel vans and HGVs account for 40% of all roadside nitrogen oxide levels. Here's our summary of the likely changes faced by builders and their vehicles.
Van ban
The sale of new petrol and diesel vehicles will be banned from 2040. This may mean that both new and second-hand petrol and diesel vans will become more difficult to buy soon as manufacturers move over production to zero-emission vehicles.
Scrappy do
Much of the government's focus on improving air quality is on diesel vehicles, and it is considering a scheme that will give anyone with an old diesel vehicle registered before December 2009 cash to scrap it. An announcement about this is likely to be made during the Chancellor of the Exchequer's Autumn Budget speech.
Trade in
Six vehicle manufacturers have stepped in with their own 'new for old' schemes which enable old diesel and petrol vans to be traded in for newer models. These are Ford, Volkswagen, Renault, Toyota, Fiat and Peugeot-Citroen.
The schemes run from 1st September 2017 to 31st December 2017. Fiat is an exception as its scrappage period only runs until the end of September. So Fiat van drivers won't have quite as much decision-making time.
A good example is Ford's scheme; it pays between £3,650 and £7,000 to anyone trading in a commercial vehicle registered before January 2010 and owned for more than 90 days.
Are these deals worth it?
That depends on your make and model. Ford, Volkswagen and Renault van owners are more likely to get a good deal because their discounts can be combined with other offers. But VW doesn't offer a flat £2,000 discount and it can be as low as £1,000. The Peugeot-Citroen deals are good value and they have the largest eligible model range. But if the discount doesn't quite size up then you can't rely on other offers to make up the difference. Our advice is to take some time, do your research and make the right decision for you. You can read more about the scrappage scheme here.
Price of parking
Another way many councils are trying to persuade people not to drive diesels is by levying higher on-street parking charges in them. For example, City of Westminster is testing out charging an extra £2.45p an hour for diesel vehicles using its metered parking bays.
Diesel tax
Two measures Chancellor Phillip Hammond is said to be considering for his next budget is to either substantially raise fuel duty on diesel or add an extra tax on the sale of new diesel vehicles. Fuel prices have been rising anyway – the AA earlier this year said the average tank of fuel is £8.25 more expensive than a year before.
All in all, things are set to change where vehicles are concerned. This will affect van and larger vehicle owners in particular so to avoid paying over the odds, our advice is to make sure you stay up to date. TradeTalk will provide updates on this as and when it happens to ensure you don't miss out.
For more practical advice for the trade, read our guide to going self-employed.
Trade Talk