Let's give it a go: A Japanese-made Oire Nomi chisel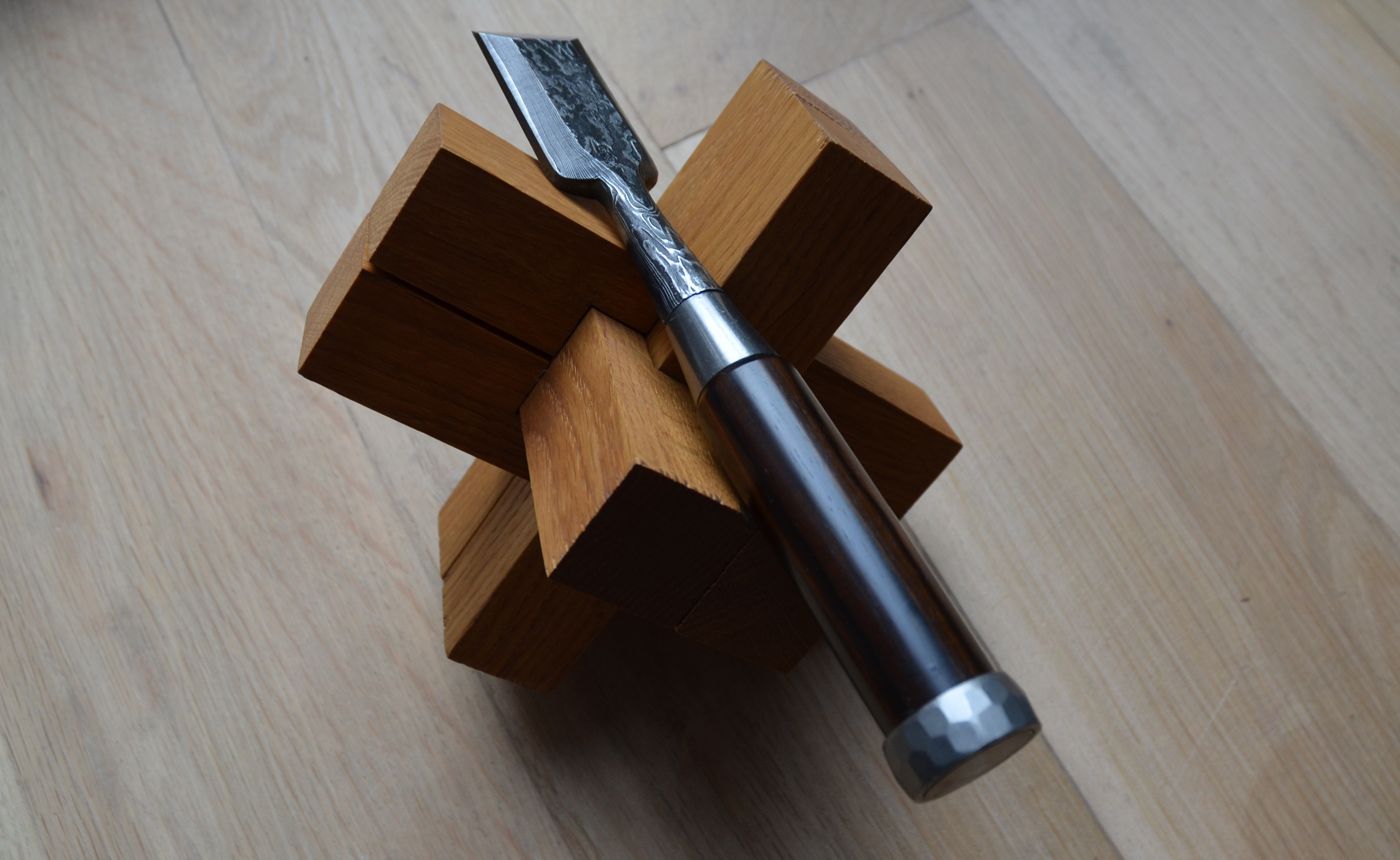 If you're a carpenter or joiner, it's likely you've owned or used one of a range of Japanese woodworking tools at some point in your working life.
One of the most common is the Japanese chisel. Prized for its two-layer soft and hard steel blade, it delivers clean cuts, is durable and usually a beautiful thing to look at.
But, like any piece of refined engineering, they can be temperamental. These chisels' blades need sharpening with up to three specialist stones, their wooden handles require maintenance and even the hammers you hit them with, ideally, should be Japanese too.
And they're expensive, ranging from £80 to £400 for the best ones.
Richard Surbala, a carpenter and joiner based in South London, was raring to have a go with one. He was bitten by the Japanese chisel bug ten years ago but has never splashed the cash for the "Rolls Royce" of chisels, a 30mm Suminagashi Mini Oire Nomi, which costs around £80.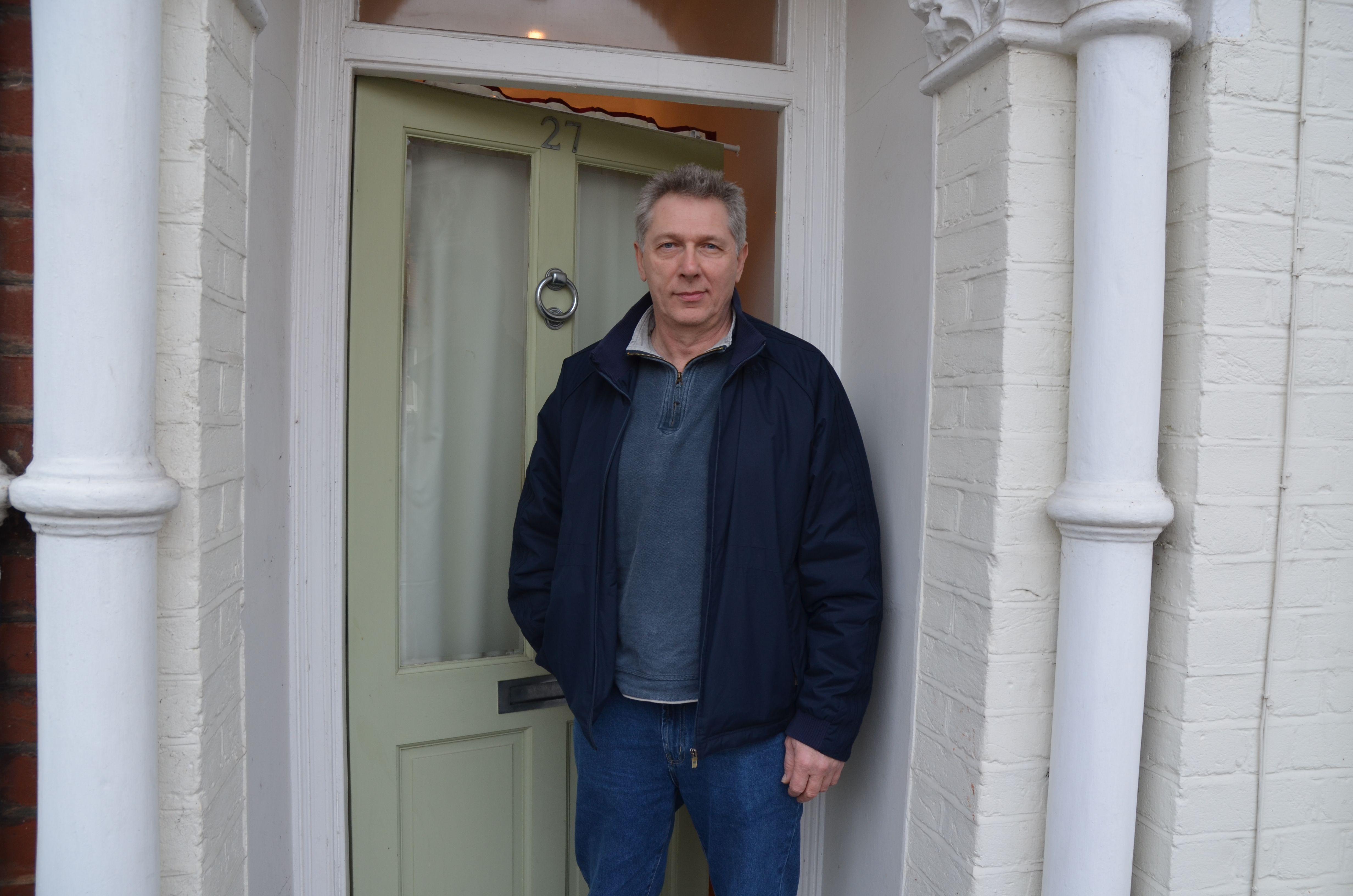 After using it for a month, he says he liked it because it's a good general chisel that can "withstand heavy hammer blows as well as be used to complete the thinnest of pairing cuts for fine work."
It's also a thing of beauty featuring a polished sandalwood handle and decorated back plate, all made by Master Teijiro Ohkubo from Yoita, a small town north of Tokyo.
"What I like about it is that the blade doesn't need regular sharpening because the cutting blade is made of blue steel. Also it's ideal for the kind of complicated and delicate mortise and tenon joints I make for door frames and cupboards," he says. "The small gap the maker includes in the underside of the cutting blade means it's much easier to move along the wood too because it's riding on a small pocket of air."
What got Richard's eyes really sparkling was the chisel's description on the maker's website, including references to the Samurai. Many Japanese chisel makers are descended from craftsmen who for centuries made swords for the country's much-feared Samurai warriors.
But when they were outlawed during the late 19th century, most swordsmiths turned to making plane and chisel blades. And many say this is why Japanese woodworking tools are so revered among carpenters and joiners around the world.
There are several online forums where specialised knowledge is shared and debated over. This includes which of the different chisels should be used (butt, mortice, harpoon, strike-through, sickle, thin, pairing or trowel chisels, to name a few) depending on which trade you work in; house builder, door or cabinet maker and even a shipwright.
But these chisels are also used to make toys. When we met Richard to review the chisel, he brought along a wooden three dimensional puzzle he had made with it the day before from oak, as a thank you.
If you're considering a move into carpentry or joinery but can't justify splashing out on a specialist Japanese chisel, TradePoint can get you started with a selection of wood chisel sets online.
Have you got a tool that you've had for years? Let us know on social media using the hashtag #TradeTalk today!
Trade Talk