Why your business Should Hire an Apprentice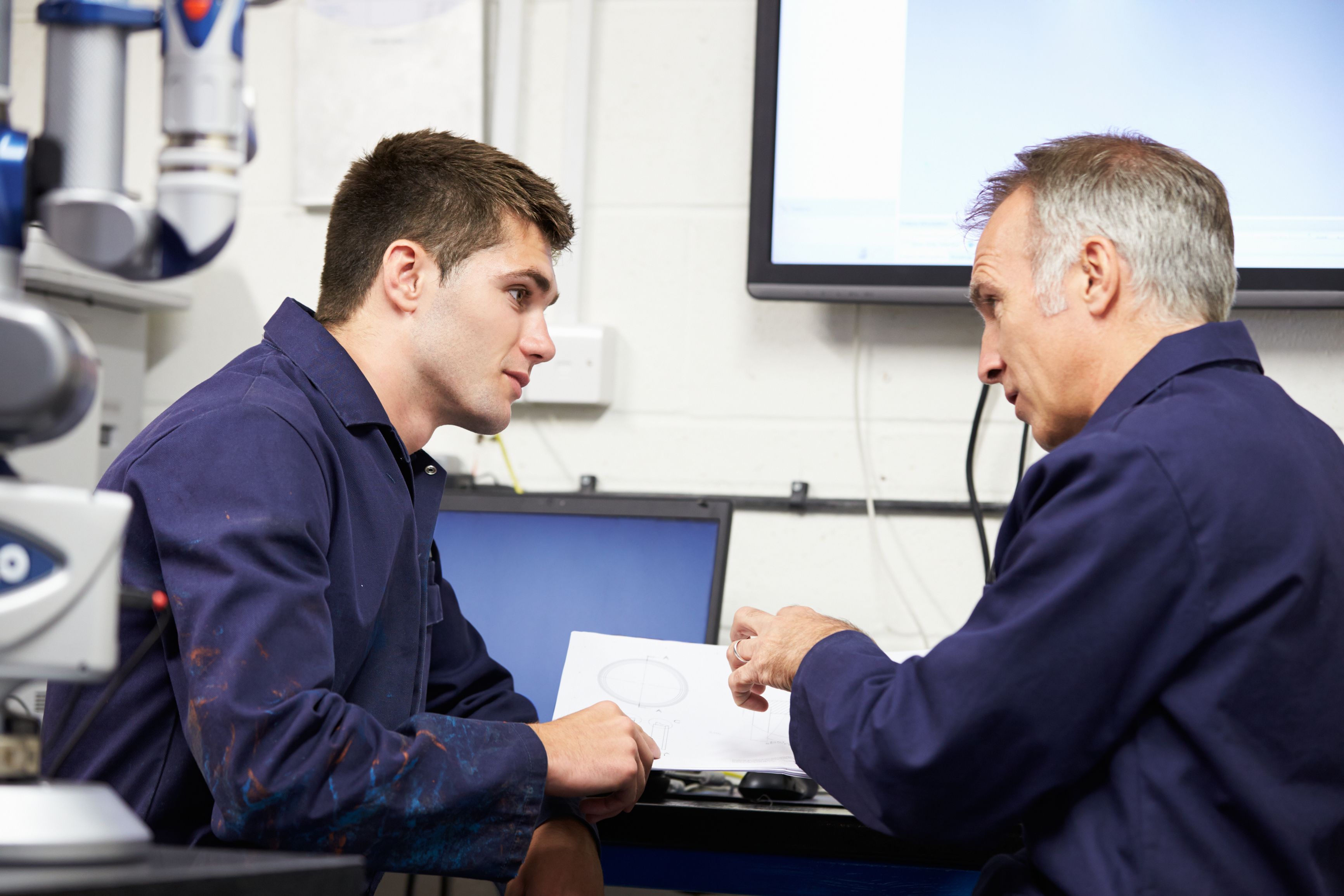 Back in the 1960s apprenticeships were the main way businesses took on and trained up young people. But during the 1970s they fell out of favour. Now, they're back and two million young trainees and 130,000 businesses are now involved. So, what's stopping you taking on an apprentice? Here are five reasons why we think they are a brilliant idea.
What is an apprentice?
A real job for someone who is at least 16 years old, not in full time education and living in England. They work alongside the existing staff of your business, gain job-specific skills, earn a wage, receive holiday pay while also being allowed time off (usually one day a week) to study for a related qualification. This can range from Intermediate (five GCSEs) to Degree level. Apprenticeships last between one and four years. Take a look at our guide for skilled apprentices here.

1. They bring value to your company
• They make your business more productive 80% of employers who already have one said they make the workplace more productive. • You'll have a more skilled workforce 83% said apprenticeships help provide skilled workers for the future. • They give you an edge 77% of employers believe apprenticeships make them more competitive. • They're good value 59% of employers say training up apprentices is more cost effective than hiring skilled staff.
2. The government pays to train your apprentice
Employers pay apprentices to work but the government pays for their training. Employers pay their apprentices the National Minimum Wage including holiday, sick pay, time off to study and other employment entitlements, plus they must work at least 16 hours a week. The average is 30 hours a week. The government also offers a grant of £1,500 per apprenticeship if you have fewer than 50 employees and the apprentices are between 16 and 24 years old. If you're a member of the Construction Industry Training Board then grants of up to £10,000 are available to fund an apprentice.
3. Taking on an apprentice can reduce unemployment levels
Businesses that take on an apprentice not only help reduce the number of 16-24 year olds who are unemployed in the UK right now (it's around one million) they also help overcome the industry's skills shortage, give someone an opportunity to get their foot in the door of a business and sector they might otherwise struggle to enter, and help them 'earn as they learn'.
4. Apprentices are more loyal
Research shows that 80% of businesses who have apprenticeships say employee retention increases. It stands to reason that an employee who has been given a break in life through an apprenticeship is going to stick around for longer and be keener than one who was recruited through more traditional channels. Also, 92% of employers believe that apprentice programmes in general lead to a more motivated and satisfied workforce.
5. It'll help the building trade
The industry training body, the Construction Skills Network, recently revealed that the industry will create 179,000 new jobs over the next five years but that "we are facing a [skills] shortfall if we are going to keep up with demand", it says. "We need to be proactive, not reactive, to close the skills supply gap."
The building trade is one of the key areas for economic growth over the next five years in the UK so if you want your business to take advantage of this then a skilled workforce is essential. We believe that for the reasons we've outlined above, taking on an apprentice is one way to achieve it. If you're thinking of hiring an apprentice, make sure you read up on the Apprenticeship Levy, which comes into action on April 1st 2017. To understand the basics, we've compiled a handy guide to the Apprenticeship Levy.
Trade Talk