Launch Day at the Community Project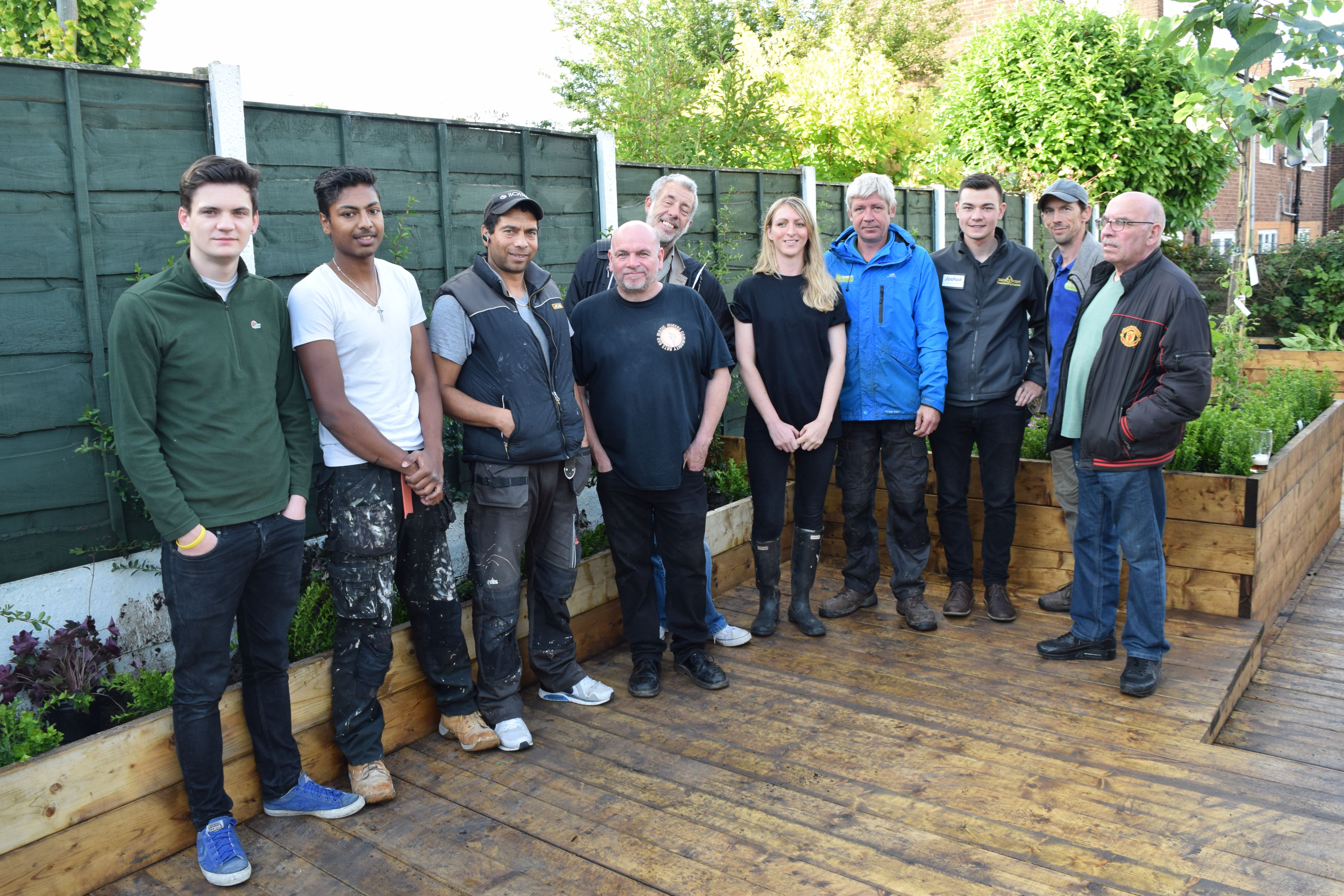 Benefit your business with a community project
When you're on your feet all day, darting from one job to another, getting involved in a voluntary project may seem like hard work. But did you know that playing an active role in your community can bring whole host of advantages to you and your business? And we're not just talking about feeling good about the work that you've done, either. In our previous post, we highlighted 4 ways helping the community can help your business.
Getting our hands dirty
We know what you're thinking: how do you even start the process? Here at TradePoint, we decided to sponsor our own community project, providing a real life example to bring our advice to life. We have documented the whole experience from when work began on the job, right to its grand finale, as you'll see below! We enlisted a team of hardworking volunteers, including the Manchester Landscapers, to help renovate a disused space outside of a much-loved community centre in Moston, Greater Manchester. Before the project, local community groups were limited to the indoor facilities of the centre. But now, following a dramatic transformation, the centre boasts an impressive outdoor garden space for all to enjoy.
Open for business!
It has taken a lot of hard work by everyone, a real community effort, but the garden is now finished and ready for action! So, to top it off, TradePoint hosted a launch event to welcome everyone to the new outdoor space. Check out our video of the extraordinary achievement of all involved in the renovation.
Getting to grips with the Grand Finale!
To make sure our skilled tradesmen were rewarded for their hard work with long-term business opportunities, TradePoint pulled all the stops to create a launch event to remember. This included the following 'ingredients' to help promote the event:
Before the event: • Social media posts and a competition to help promote the event online. • A press call to regional, charity, trade and business support publications to raise awareness of the exciting new garden and the work that had gone into it. • Invitations to the local community so they could see their new space.
During the event: • Goody bags for guests to take away: these were full of promotional items for TradePoint, the Manchester Landscapers and the other volunteers involved, including Denis and Dectel. • Flyers with contact details of everyone who had helped with the transformation. • Speeches from TradePoint and local representatives to thank all involved and recognise the achievement • Someone to film and take photos so that everything could be recorded and posted online or sent to the local press afterwards.
So, what now? How you can get involved
Don't worry if this sounds like a lot! Over the coming months, Trade Talk will be posting advice and guides on how you can do the same for your business. We'll also be catching up with the volunteers involved to see how their participation has affected their business. To see some of the great footage and photos we captured during the build and at the event, follow TradePoint on Twitter, Facebook and YouTube. We'll be posting regularly with tips and tricks as well as updates on how things are going for our volunteer tradespeople. Watch this space!
Trade Talk