Why this Brighton builder's plane crazy...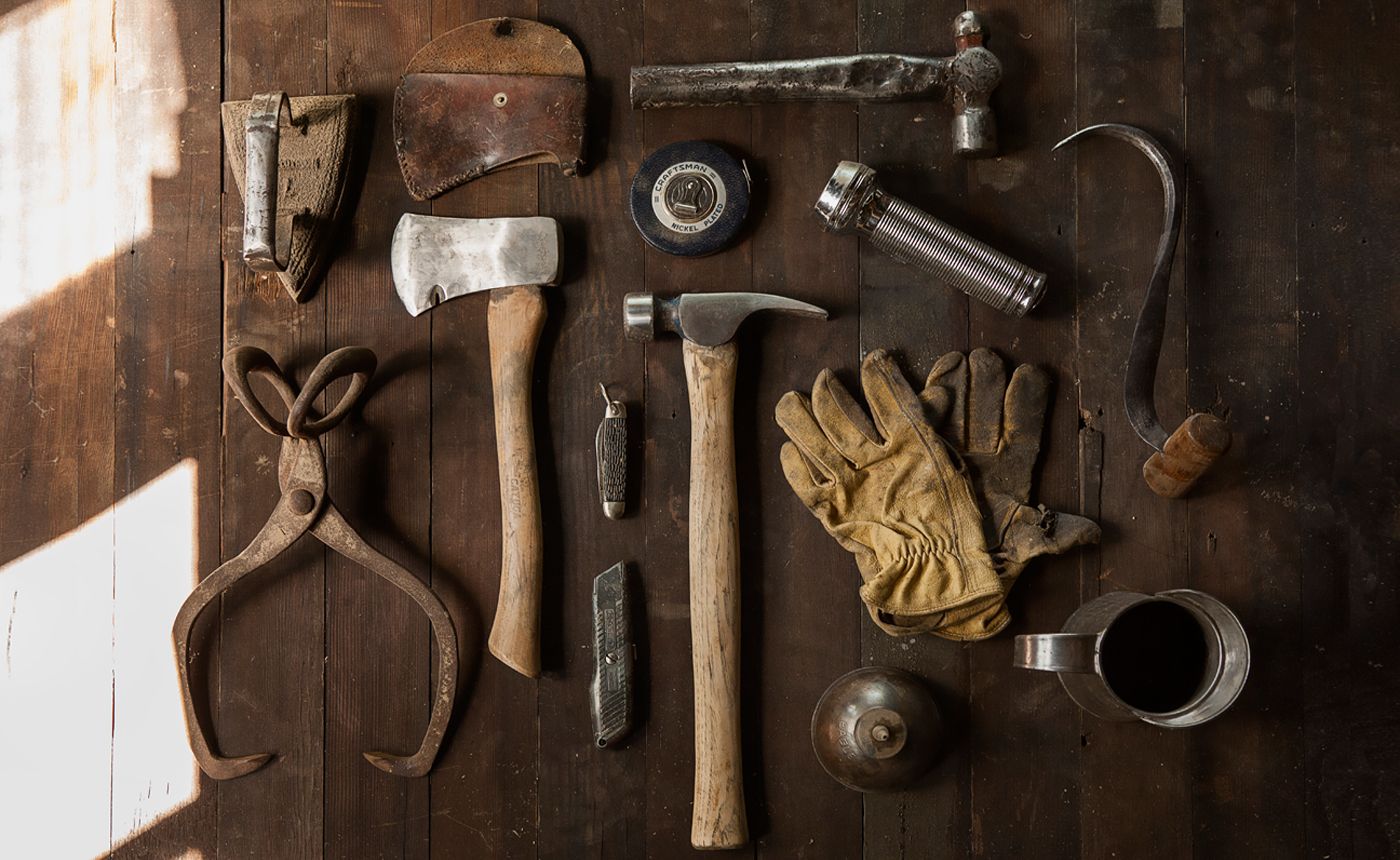 The wooden handle of Simon Evamy's treasured Stanley smoothing plane keeps coming off, but he wouldn't dream of buying a new one.
"I bought it from my old boss about 24 years ago and it was old then," he says. "I even thought it might be an antique and worth something." However, a quick look on eBay revealed they only fetch about £50, but it's so useful he'd never sell it.
His company, Brighton-based Evamy & Darby, specialises in home renovations and was set up in 2004 with partner Matt Darby.
Simon trained as a cabinet maker, which means he's a dab hand at knocking up units to fit odd spaces, as well as bespoke pieces of furniture – he's even got a sideline in artisan plywood lampshades.
His well-worn, English-made Stanley Bailey 5½ inch plane only comes out of the tool box every couple of weeks, but is just the right size to take a piece of wood from bendy to straight. "It's so precise and you could shave your face with the iron as it's that sharp," he says. "You just can't be as accurate with a power plane."
Simon says he last used it to taper a piece of wood so that one end was 5mm thick and the other, 7mm, allowing a sheet of glass to sit squarely on it. "It's as good as a sanded finish," he explains, "whereas a power plane leaves small marks along the wood."
It's perfect for trimming edges when hanging doors and he's also used it to make furniture out of old skirting boards for a customer who was going for a quirky look.
"The boards were full of nails and concrete and would have ruined a power plane, so this was just right."
The only drawback to using the old plane is that it can take a long time to do a big job, particularly as multi-skilled Simon – who also makes celebration cakes in his spare time – is a perfectionist.
"It's really satisfying when you get big curls of timber cascading out of it - I think I'll be using it until I retire."
Should you, unlike Simon, want to buy a new Stanley smoothing plane then there's some waiting here.
Trade Talk