Self-assessment tax returns – a beginner's guide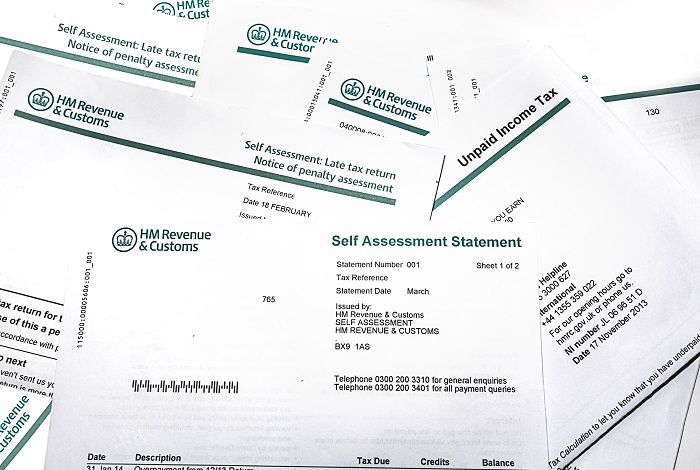 Cut out the take-aways
For all the benefits of being a self-employed tradesperson or contractor there is one downside – filling in your first self-assessment tax form.
But you're not alone – there are 12 million people and small businesses in the UK who do it every year of which approximately three million are in the building trade.
Here's our heads-up guide to self-assessment to help tradespeople get it done with the least pain including tips and the latest news about changes to the system.
Who fills them in?
Anyone who is self-employed/a sole trader including site contractors.
When does it have to be done?
If you hate computers then the paper deadline is October 31st (so you've missed this year's deadline), but if you can do it online, you get longer – until January 31st 2018.
How do I kick off the process?
You'll need to contact HMRC and ask to register for self-assessment, get a reference number and then set up an account. This can done either by calling HMRC on 0300 200 3311, doing it online or paying an accountant to do it which costs approximately £500 a year.
Where do I do it?
Once you are registered and ready to go, either download the SA10 form and do it with a pen, or begin filling in the online one. To go digital, you'll need to have set up a Government Gateway account first to get a username and password. Then when you're ready, start here.
What paperwork do I need to find?
Whether you're doing it online or on not, it's a good idea to get the paperwork ready first – it'll prevent a lot of stopping and starting and make it quicker.
Gather all the invoices you've sent your client/s during the tax year as proof of income plus any other revenue including rent from a buy-to-let property or from a savings account. And then gather up your expense receipts, proof of pension payments and charity donations.
How long will it take?
Your first attempt can take up to three hours. Next year it won't take as long – because there's a lot of repetition each year on the form.
Any tips?
It's a lot easier doing it online because the digital forms feature brilliant little 'blue question marks' that will help you if you get stuck.
Avoid doing it at the last minute – it's not pretty when you've tens of thousands of people all trying to access the government website at the same time.
File your receipts as you go – you'll be cursing if you haven't when you fill in the form.
What's changing?
The government is planning a shake-up of the process that will see the annual tax return disappear to be replaced by quarterly updates. Also, paper forms are to be withdrawn and a 'pay as you go' option offered, so no more paying one big bill every year. The new 'Simple Assessment' system is to be phased in by 2020.
Trade Talk