What are the main types of business insurance for small business?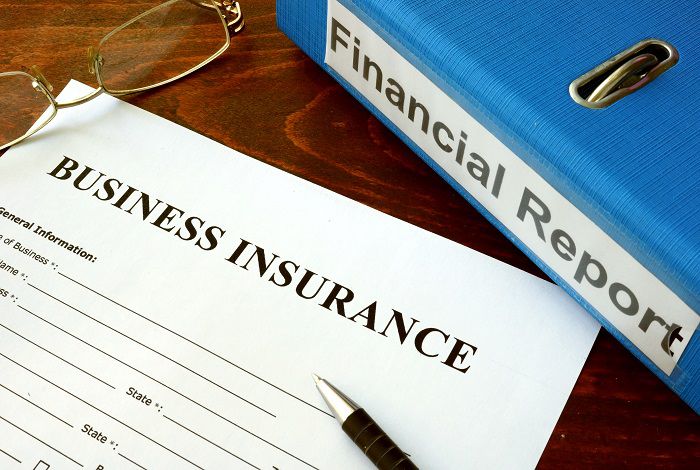 What are the main types of business insurance for small business?
It's hard enough getting a building trade business off the ground – doing the long hours, tracking down the work, grappling with paperwork and keeping the bank balance in the black.
But once it's up and running, what if you were to lose it all through no fault of your own?
Are you covered?
That is the nightmare faced by many builders each year who, despite having solid businesses, go under when something goes badly wrong because they had no or insufficient insurance cover.
This can include employees or clients injuring themselves on site and making a claim, or customers claiming that building work has lost them money.
Here's our guide to the insurance that builders, contractors and tradespeople must have or should consider having.
Employers' Liability insurance
If a company employs staff then this is a legal requirement. Employers' Liability Insurance helps companies pay compensation if an employee is injured or becomes ill because they work for the company.
Premiums vary depending on the kind and size of the business, but the government recommends that the policy covers claims against it of up to £5 million, although £10 million is more the norm.
You can also be fined £2,500 for every day that your business trades without this insurance.
One technique used by thieves to get into vans with sliding side doors is to force the tops of the door panels with their fingers and open them up like a sardine can – called peel and steal. But special alarms can be bought that will detect attempts to do this, or a more basic remedy is to fit a neck bolt inside the van at the top of the door.
Public Liability insurance
It's not a legal requirement, but some say it should be because it's all too easy for a member of public to trip and fall in an office, or a piece of scaffold to be blown off a site and injure a pedestrian.
This type of insurance is also increasingly a 'must have' when work is put out for tender, and many building firms won't allow contractors or a company's staff on site without it. It's also advisable for tradespeople to have it too – in case they, their tools or their work injures someone in their home.
Professional indemnity insurance
If your work could involve a client suffering financial loss, then professional indemnity insurance is important, however high the standards you work to are.
Simple mistakes made during a complicated project or installation can often lead to negligence claims, so PI insurance, as it's also known, gives peace of mind.
Contractors' insurance
There are several specialist providers of insurance for contractors which roll several types of cover into one including Public Liability Cover, Professional Indemnity Cover, tools and personal accident cover.
You can find out more about this, as well as quotes for other types of insurance including van insurance, site-specific insurance and a range of other trade-specific policies, from our Tradepoint Insurance section.
If you're looking at small business insurance as you're thinking about setting yourself up as a business, here's what you need to know about going self-employed.
Trade Talk