What can tech do for your trade?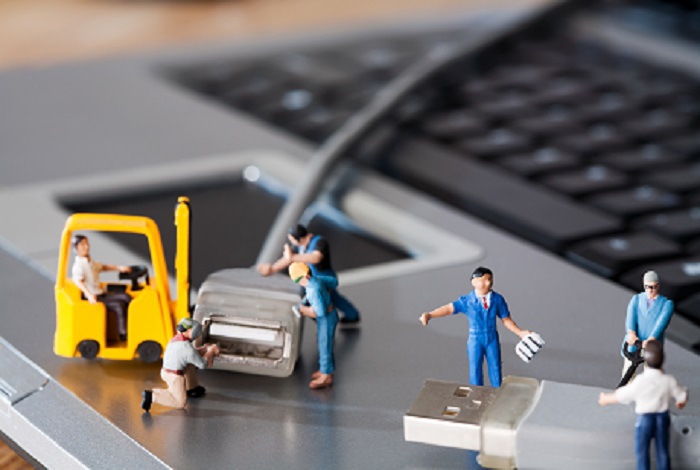 What can tech do for your trade?
Technology is making its mark on builders and tradespeople as the smartphone makes it increasingly easy to run your business on the go.
And although many parts of the job do still require just old-fashioned grunt or an experienced eye, many aspects of running a business can now be done with the flick of a thumb including invoicing, finding work and ordering materials online.
Attitudes are changing. A survey last year revealed that two thirds of tradespeople thought they were tech savvier than their office-bound counterparts, and 85% believed tech has improved their working lives. Here's how.
Get online
It now cost less than £50 to set up and publish a website if you build and design it yourself, and around £10 a month to run it. But surprisingly few builders have got one, even though 85% of people go online to research builders and tradespeople before deciding who to hire.
Get rated
Sites that enable tradespeople to be rated by the people they do jobs for are increasingly becoming an important way to get new business as more and more work is channelled through them. For example, the largest of these – Phil Spencer-backed RatedPeople – claims to have 50,000 tradespeople on its books and that a million jobs are posted every year by homeowners on its site. There's plenty of others too, including Findatrade, Trustatrader, Checkatrade and TrustedTraders from Which?. For more on this, check out Trade Talk's advice on how to create a great client testimonial.
Work smarter
The range of apps available to tradespeople and builders is mind boggling, the most popular of which enable them to update clients on progress via their smartphone, liaise with contractors and colleagues, and update and estimate costs, manage timesheets and update punch lists.
The most popular of these are the Construction Manager app and Powered Now, while Fixington Calendar and Joist focus more on contract estimating and invoicing. The most recent to launch is 24onoff which pulls all a tradesperson's paperwork into one app – including timesheets and invoices.
Social media
We've spoken before about how apps like Twitter and Facebook can be used to bring your business alive for your customers. Posting daily or weekly updates about, and pictures of, your work can both increase your chances of getting more work, and make it easier to find your business online. You can read our tips on how best to promote your business on Facebook and bring your business into the 21st Century!
Trade Talk