Business to business

TradePoint serve some of the largest companies in the UK, providing the tools, materials, and services they need for facilities maintenance as part of the TradePoint Business to Business service. These include housing associations, councils, leisure parks and construction companies, as well as facilities departments of organisations across many industries.
We offer
Your own dedicated account manager
Divisional support teams throughout the UK
Tailored communication to cardholders
Regular account reporting
Updates on new products & services
Central office support team
TradePoint's Business to Business service is tailored to meet the needs of medium to large organisations (100 trade staff or more), with all the benefits of being a TradePoint member included. You can be confident that your account manager will be in regular contact to help you with any queries and advise on any new products or services that you may need.
They will also update you with information on how the account is being used, ensuring you that you're getting the best deal possible on large projects. In the unlikely event that you do experience any problems, your account manager will be your first port of call to ensure that this is resolved immediately.
Introduction to TradePoint
View our 'Introduction to TradePoint' brochure to find out more about us and what we can offer.

Call Today!
If your organisation has 100+ trade staff, call one of our account managers today. Use the map below to find your region's account manager and they will explain exactly how your organisation could benefit from TradePoint.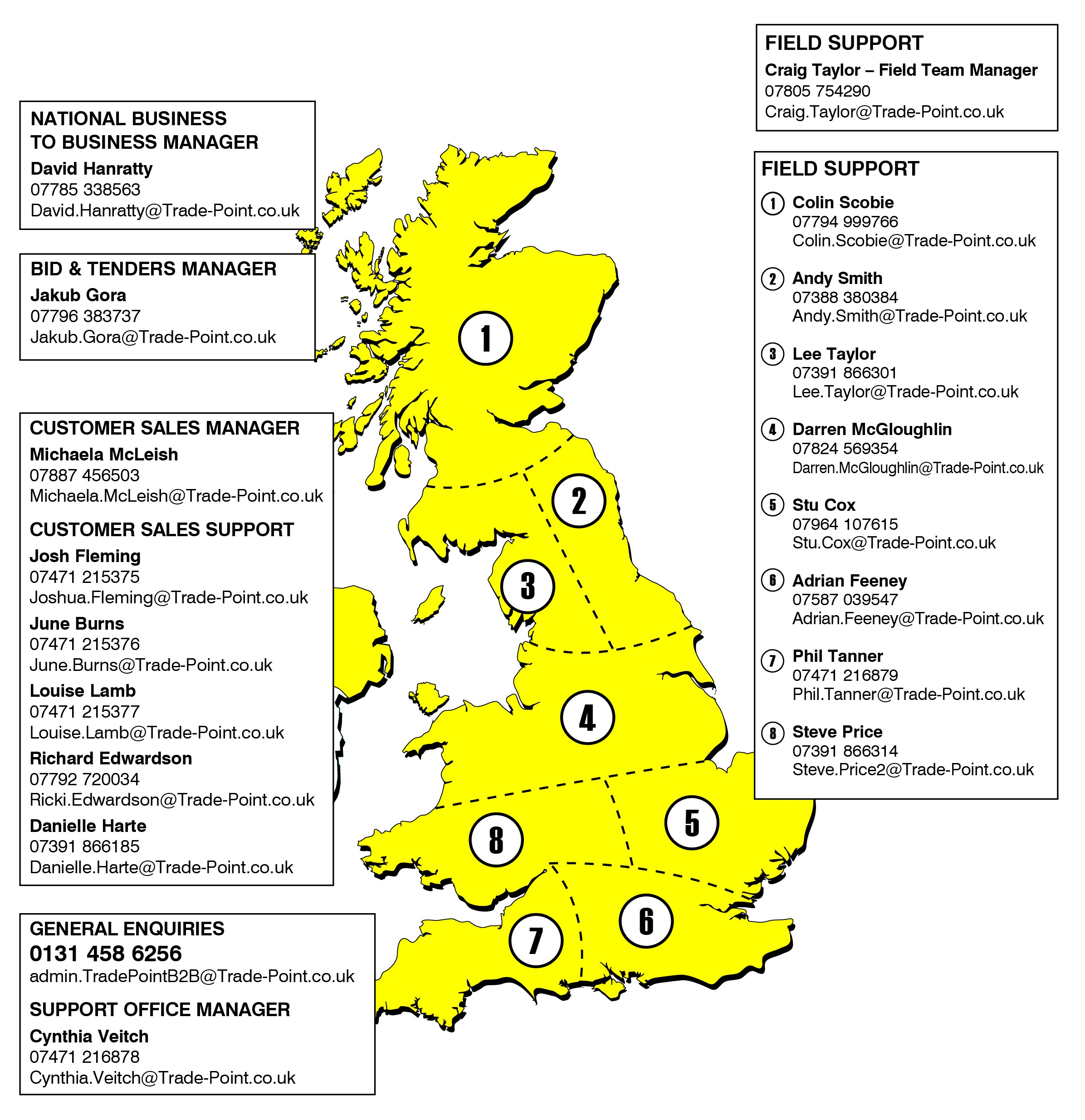 About