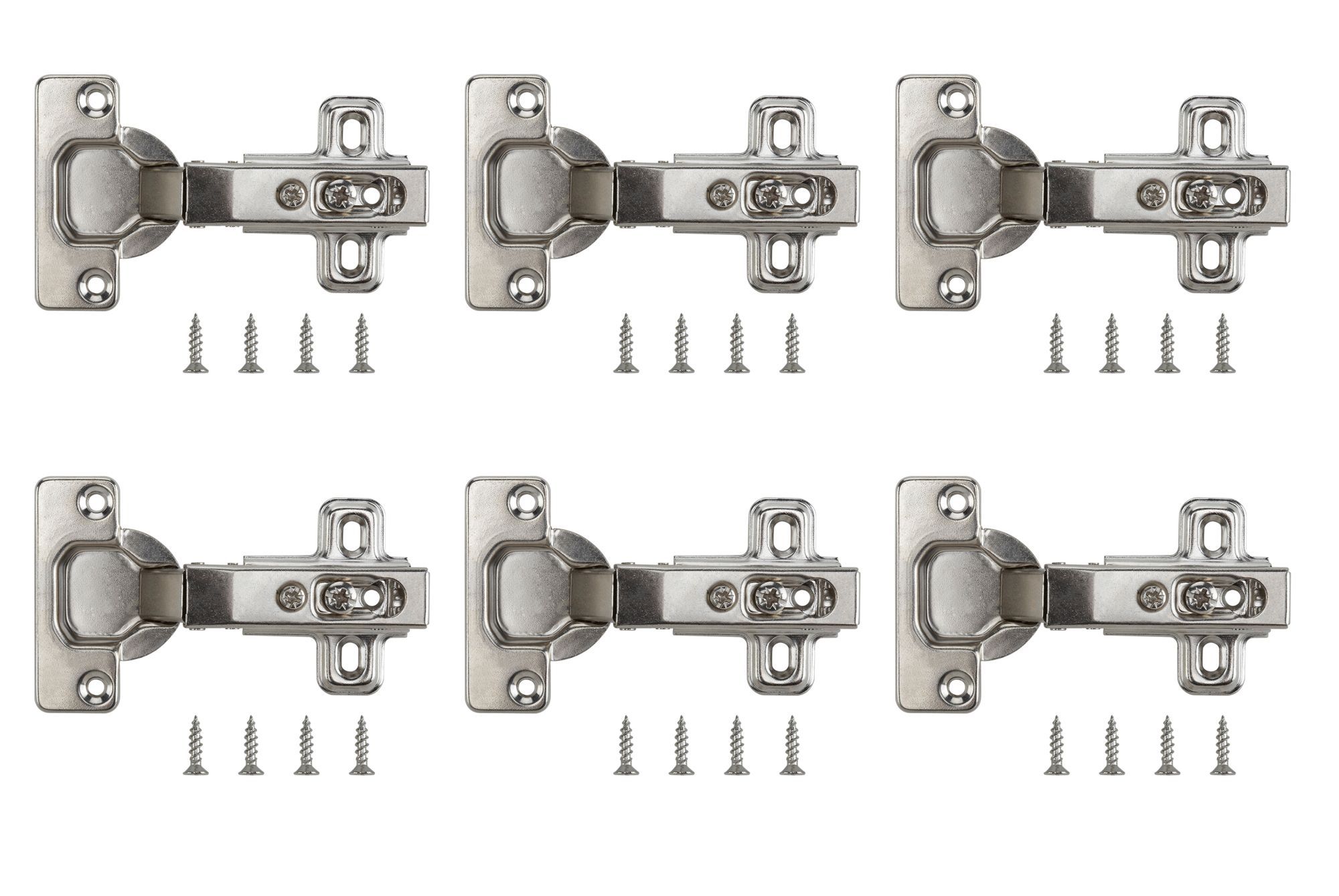 B&Q Nickel-plated Metal Sprung Concealed hinge (L)35mm, Pack of 6
Product details
Product information
These nickel effect metal sprung concealed hinges are suitable for use on kitchen doors. Fixings supplied for quick and simple installation.
Not fit for purpose
Bought these hinges as part of a whole kitchen purchase. The hinges are not very strong, the holes in the hinges do not line up with the pre-drilled holes in the B&Q doors, so had to improvise. The screws supplied to fit the hinge bracket to the cabinet are the wrong type. They should be a 6mm fat screw but B&Q supply a tiny screw that is totally incorrect. Do not buy these hinges unless you want to head to another well known store to pick up some 6mm screws.
Waste of precious time
I should have read the one starred reviews before I bought these hinges. Complete waste Pilot holes, that fit the hinge in the cabinet door, are in the wrong place. The Screws supplied in the packet, that fit the hinge to the cabinet, are the wrong ones. ( they should have been the fat/ flat ones!
Is anyone from B&Q team reading these reviews?
Not fit for purpose as they are
Bought these to fit the B&Q doors (as recommended) As all the other reviews say - the pilot hole doesn't match and they supply incorrect screws. Having to buy proper screws from some where else.
Good product that doesn't work with B&Q products
The hinges are fine, they just don't fit with the pilot holes in the B&Q doors and carcass - so annoyed - who is the product buyer??? Do they not see how frustrating and annoying this is?
Does anyone from B&Q read these reviews???
Unsuitable product
Purchased these hinges for B&Q kitchen which included Goodhome Caraway base units. Hinge screw holes mis-aligned when attempting to fit to a b&q door, supplied screws unsuitable for mounting hinge to pre-existing holes on kitchen base unit. you are looking for a cabinet hinge for a new project then these hinges are perfect, if on the other hand you are constrained by pilot and pre-drilled holes these hinges should be avoided.