About TradePoint
If you're in the trade, you could be eligible for free TradePoint membership - giving you access to savings on tools and materials, and the chance to shop when others aren't open.
What is TradePoint?
Whether you're a builder, decorator or kitchen and bathroom fitter, you could be eligible for free TradePoint membership, giving you access to a great range of materials and tools.
TradePoint is the trade only arm of B&Q, offering a huge range of trusted brands. We're open when others aren't, seven days a week, early 'til late, including bank holidays.
We supply products and services for every project, all under one roof at convenient locations nationwide. Our range not only covers building, decorating, electrical, plumbing, tools, hardware, landscaping, timber, joinery, safety, workwear and much more …. But we also have dedicated kitchens and bathrooms showrooms with takeaway same day ranges.
TradePoint services
At TradePoint, we understand that time is money in the trade. That's why we offer a wide range of free services so you can get the job done quicker.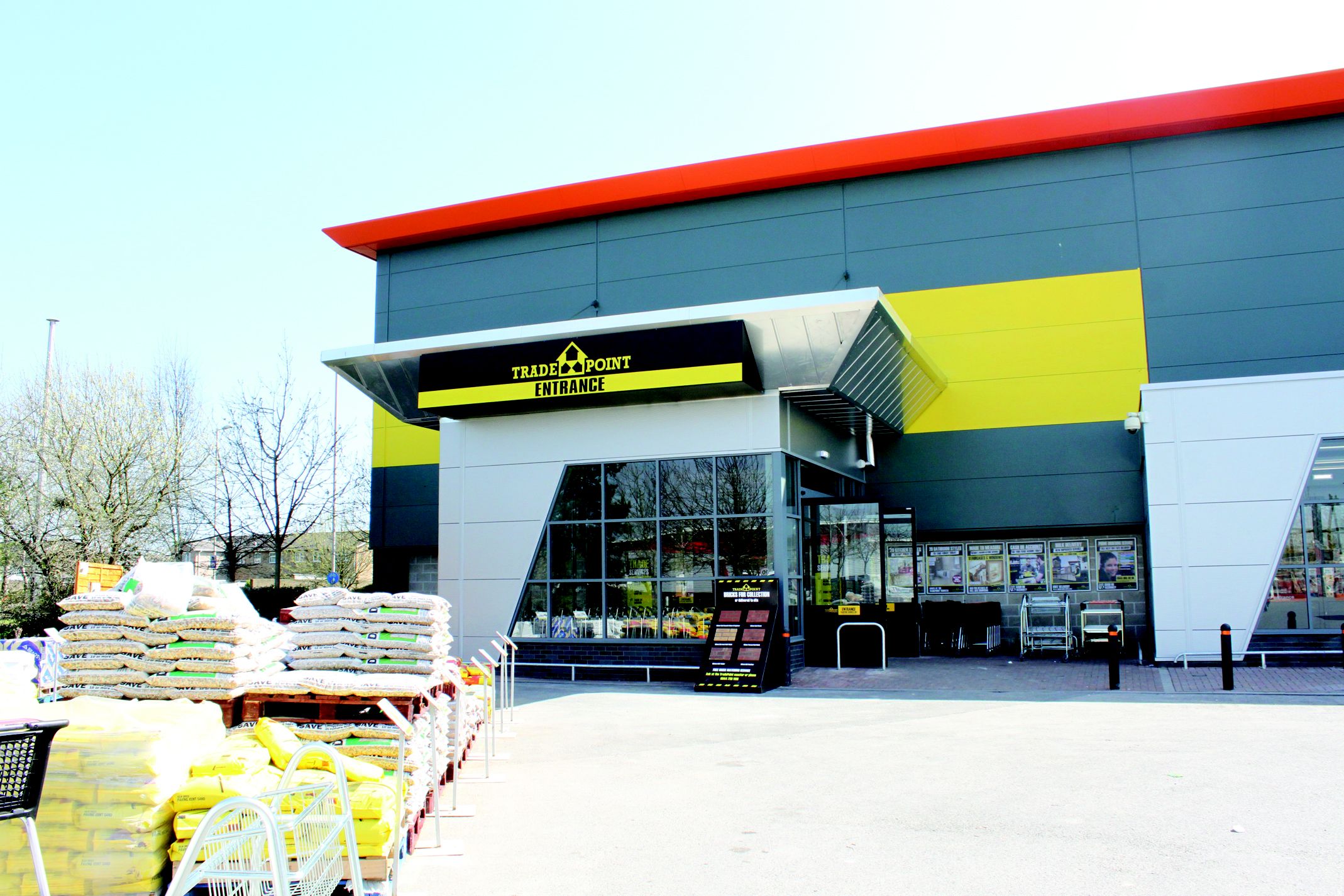 TRADEPOINT LOYALTY SCHEME
To Get In
Simply spend £250 in one month, to get 5% OFF or £1,000 to get 10% OFF. Your discount will last for the rest of that month, and the next 3 months!
To Stay In
If you then spend another £250 or £1,000 during those next 3 months, your discount will then rollover for a further 3 months!
How to Upgrade
If you're getting 5% OFF, simply spend £1,000 in one month and you'll get 10% OFF for the rest of that month, and the next 3 months!
To read our FAQs, and understand more about how the new Scheme works and full terms and conditions, please visit tradepoint.co.uk/loyalty
What Can I Get Discount On:
The discount is applicable on practically every product across B&Q and TradePoint, including store multibuys and existing promotions.
It does however exclude the following: delivery; gift cards; concessions; Amazon products; supplier quoted and selected made to measure product. And it cannot be used in conjunction with any other voucher, customer discount card or on products marked as clearance.
JOIN TODAY FOR FREE
Become a TradePoint member by applying for membership now.
* Timber cutting is free for the first 15 cuts. † Free bulk delivery for Tradepoint members, minimum spend £100 inc. VAT
About