LOOKING FOR MORE LOCAL WORK?
NeedHelp is an online marketplace that connects skilled, vetted tradespeople with customers who need help with their home improvement projects.
JOIN TODAY AND START RECEIVING LOCAL LEADS
The platform is 100% free for tradespeople to use, there are no hidden lead fees or subscription fees lurking about.
Whether you're a decorator, painter, tiler, or flooring fitter – NeedHelp will match you with customers who are looking for your expertise. What's more, B&Q store colleagues are pointing customers in the direction of NeedHelp, so you'll have the opportunity to find more leads from B&Q customers.
So, if you're looking for an opportunity to grow your business, reduce marketing costs, and build your reputation, then NeedHelp.com is the place for you. Join today to find free local leads.
GROW YOUR BUSINESS
NeedHelp will connect you with local clients and offer you a way to market yourself. Giving you time to focus on what you do best.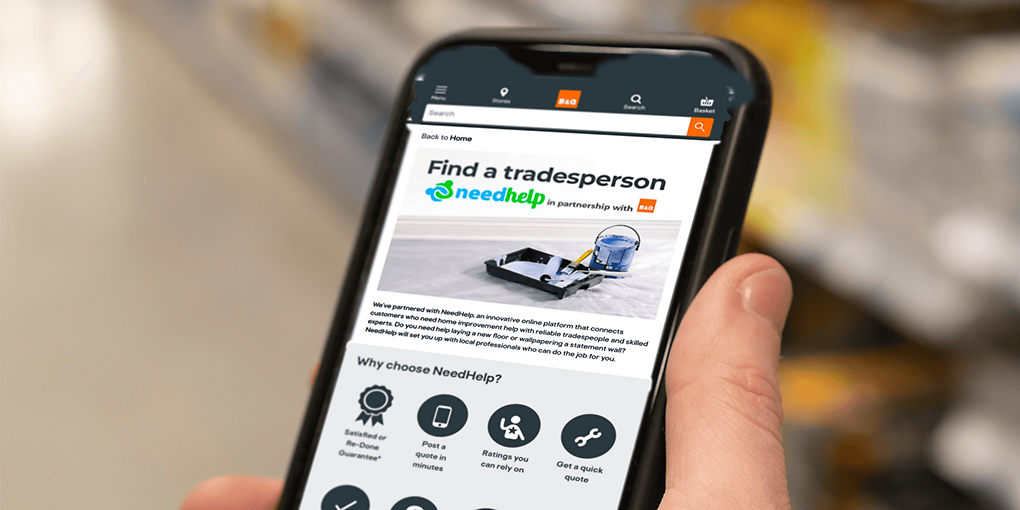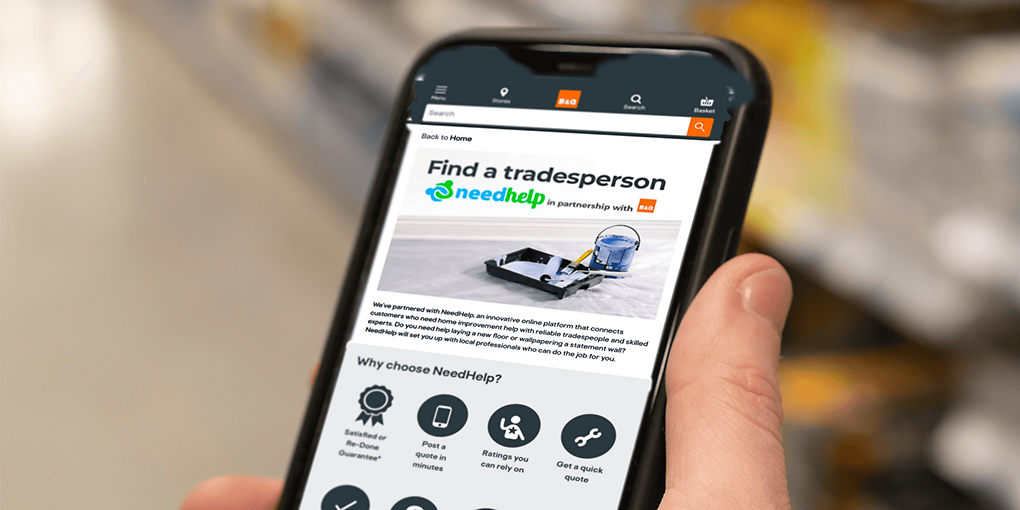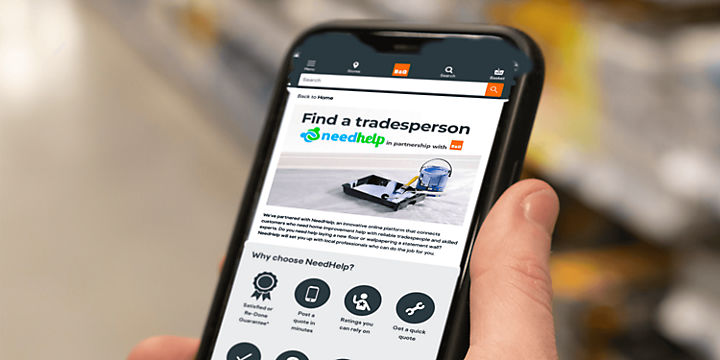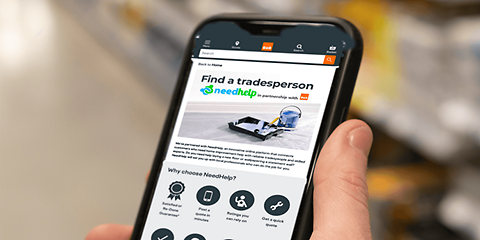 100% FREE TO JOIN
That's right, there are no leads or subscription fees, and NeedHelp won't charge you for quoting potential customers for a job.
B&Q CUSTOMERS
B&Q store colleagues are pointing customers in the direction of NeedHelp.com - giving you the opportunity to find more leads from B&Q customers.
GENUINE REVIEWS
Customers can only leave a rating and review after a financial transaction has been paid. The more job you complete, the more shining reviews you'll get!
HOW DOES IT WORK?

1. Customers post their jobs on NeedHelp.

2. Either search for jobs or set up an alert so that jobs within your skill set are automatically emailed to you.

3. Send a potential client a quote for their job and wait to hear back.

4. The customer will select the tradesperson they want to do the job.

5. Customers pay the money into a third-party account before the work commences, so the money is there waiting for you once the job has completed.

6. The happy customer will give you a rating to build your profile for future customers. You can even add a photo of the completed work.
GOT A QUESTION?
The NeedHelp support team are available every day from 9am to 7pm, give them a call on 0204 579 1221 and they'll be able to assist you. Alternatively, visit their help centre for answers to FAQs about signing up, finding jobs, and getting paid.
READY TO EARN SOME EXTRA MONEY?
There are thousands of jobs out there waiting for you. Join now and build your business. Registering with NeedHelp is really straightforward – simply go online and create a profile. The more information you put on your profile, the more likely you'll get picked for the job!
START FINDING LOCAL LEADS IN YOUR AREA TODAY.